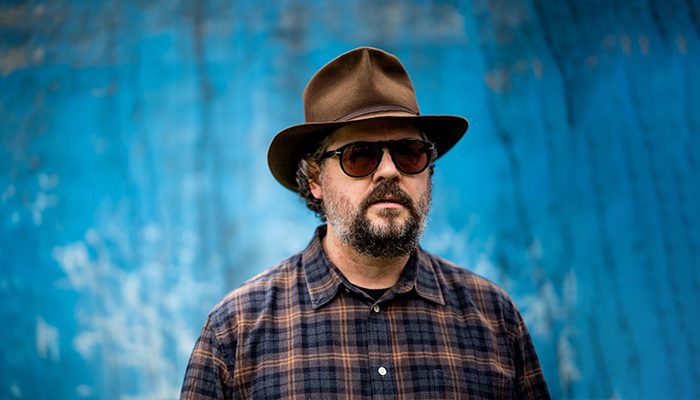 "stirring guitars and compelling story-songs" – NPR
Patterson Hood is a prolific writer and performer whose character-driven stories are packed with political subtext. He is best known as frontman, singer, songwriter and guitar player for the critically acclaimed rock and roll band Drive-By Truckers. He is also a writer of essays, columns and short stories as well as a solo performer and producer.
Drive-By Truckers has released thirteen studio albums and played over 2,500 shows in the past twenty-five years. They also released a thirty-five-song, career-spanning box set in 2015 that was recorded live at The Fillmore in San Francisco. Their last three studio albums, 2016's American Band, and 2020's The Unraveling and The New OK have seen the band move into a more direct political and topical sphere of writing garnering praise from critics and fans around the globe.
In addition to his work with Drive-By Truckers, Patterson has amassed three solo albums and co-produced or played on additional albums by Jerry Joseph, Bettye LaVette, Booker T. Jones and The Dexateens. As a speaker and lecturer, he has spoken and conducted classes at Princeton, The University of Indiana, The University of Georgia, and The University of Alabama. In 2015, he spoke at the Frank and Kula Lumpuris Distinguished Lecture Series at the William J. Clinton Presidential Center in Little Rock, Arkansas, and also delivered the commencement address to the graduating class of 2015 at the University of Northern Alabama.
Alabama is near to Hood's heart, being born in Florence and raised in the Muscle Shoals area. He attended The University of Northern Alabama before he moved to Athens, Georgia where he lived for twenty-one years. Athens is the home base for Drive-By Truckers. Hood and his family relocated to beautiful Portland, Oregon in the summer of 2015 where they have been renovating a 100-year-old house.
Recommended for Fans of Jason Isbell, Alejandro Escovedo, Justin Townes Earle and Son Volt.
Learn More: https://pattersonhood.com/