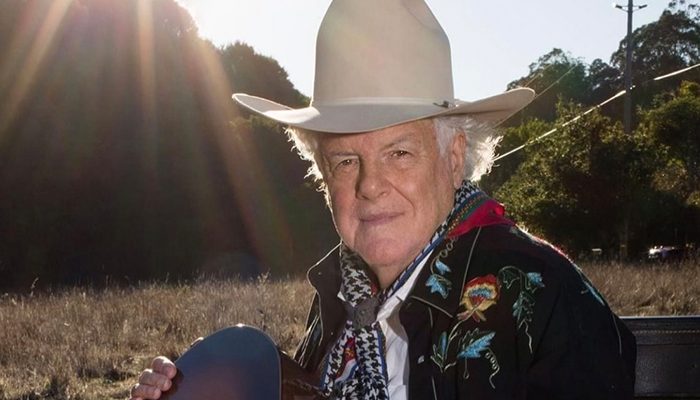 "He is to country and bluegrass what Willie Nelson is to country and Western" – San Francisco Chronicle
Grammy winner Peter Rowan is a singer-songwriter with a career spanning over five decades. From his early years playing under the tutelage of bluegrass veteran Bill Monroe, to his time in Old & In the Way and his breakout as a solo musician and bandleader, Rowan has built a devoted, international fan base through a solid stream of recordings, collaborative projects, and constant touring.
After three years in college, Rowan left academia to pursue a life in music. Rowan began his professional career in 1963 as the singer, rhythm guitarist and songwriter for the Bluegrass Boys, led by the founding father of bluegrass, Bill Monroe. "One thing I started to like about the Monroe style was that there was a lot more blues in it than other styles of bluegrass," reflects Rowan. "It was darker. It had more of an edge to it. And yet it still had the ballad tradition in it, and I loved that."
A solo artist since the late '70s, Rowan released critically acclaimed records such as Dustbowl Children (a Woody-Guthrie style song cycle about the Great Depression), Yonder (a record of old-time country music) and several extraordinarily fine bluegrass albums. Rowan's recent releases- Quartet, a recording with the phenomenal Tony Rice, and Legacy with the Peter Rowan Bluegrass Band, coupled with a relentless touring schedule have further endeared Peter to audiences around the world.
The Peter Rowan Bluegrass Band consists of outstanding musicians with over 100 years of combined recording and performance experience. Joining guitarist Peter Rowan are Chris Henry (mandolin and vocals), Max Wareham (banjo and vocals), Julian Pinelli (fiddle) and Eric Thorin (bass). The ensemble has graced the stages of Hardly Strictly Bluegrass, Grey Fox, Merlefest, Rothbury Australia's National Folk Festival, and numerous other festivals domestically and abroad, entertaining audiences with original and traditional songs executed in vibrant harmony.
LEARN MORE: https://peter-rowan.com/