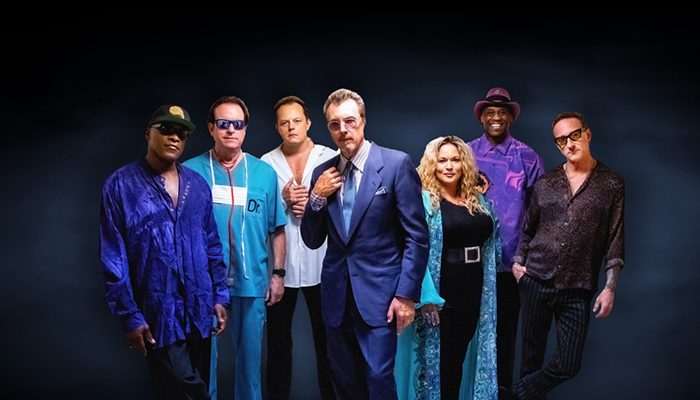 "upbeat and funky… sounds like Prince himself is playing" – Pioneer Press
St. Paul Peterson is bringing his funk all-stars to rock, playing all the hits from Prince, The Time, NPG, and more! Performed by some of the people that wrote, produced, and performed on the original tracks!
One of the best musicians to emerge from the Twin Cities, St. Paul appeared in Purple Rain as a teenage wunderkind, playing keys with The Time on hits like "Jungle Love" and "The Bird." He was hand-picked by Prince himself to be the lead singer of The Family (best known for "Nothing Compares 2 U") on Prince's Paisley Park label.
In the tradition of Motown's Funk Brothers, St. Paul has assembled the who's who crew of the Minneapolis Sound with St. Paul & The Minneapolis Funk All-Stars, showcasing those who wrote, produced, performed, or sung on some of the biggest hits from the heyday of electro funk-rock in the Twin Cities.
St. Paul Peterson – The Time and The Family
Jellybean Johnson – The Time and The Family
Dr. Fink – Prince and the Revolution
Kirk Johnson – Prince and the NPG
Elisa Fiorillo – Prince and the NPG
Oliver Leiber – Paula Abdul and Tamara and The Seen
Jason Peterson DeLaire – Carmen Electra
Recommended for Fans of Prince, Mingo Fishtrap, Morris Day and Eric Gales.
LEARN MORE: www.theminneapolissounds.com