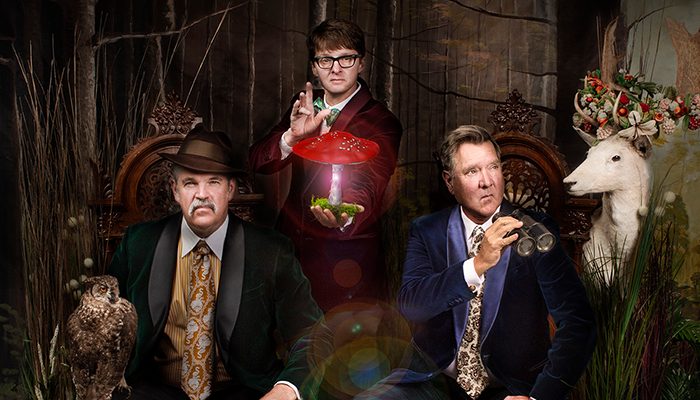 "What a terrific combo. Everything they do is a surprise." – Greil Marcus
Started in 2005 as an off-shoot project between Minneapolis-based musicians and friends Chan Poling (piano), Steve Roehm (vibes), and John Munson (bass), TNS has grown into a globe-spanning adventure, filling theaters and clubs around the world, spawning several CDs, videos, cartoons, dance/theater projects, and ancillary gewgaws that have charmed and delighted an ever-multiplying legion of faithful fans.
The three core members of The New Standards all come from illustrious Twin Cities bands. Chan Poling founded the seminal punk/new wave band The Suburbs. John Munson was an original member of Trip Shakespeare and the chart-topping Semisonic. And Steve Roehm started on drums in the Texas punk outfit Billygoat and the avant-jazz Electropolis.
All three are fans of great songwriting. Sensing a lack of an interesting jazz trio repertoire beyond the usual "old standards," they got together originally to play and sing their favorite songs – from every era, particularly post-1960s pop music – in a stripped-down acoustic setting, making room for solos and arrangements with the freedom of jazz, and yet never fully abandoning the modest soul of pop and rock.
Another thing: though you may associate an acoustic tango version of Britney Spears's "Toxic" with camp, TNS is not a lounge or novelty act. One listen to their music and you realize that they take their music-making as well as their jobs as entertainers seriously.
And yet, they are very funny.
Recommended for Fans of The Suburbs, Jeremy Messersmith, Semisonic and Gear Daddies.
📸: Shelly Mosman
Learn More: http://www.thenewstandards.com