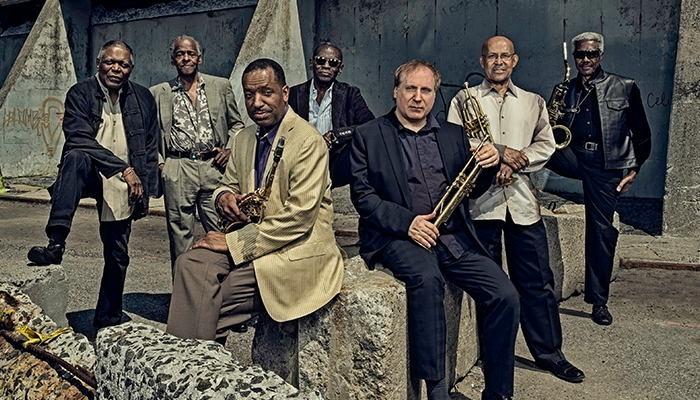 "The Cookers are hard-wired into the golden era of jazz history, but they use tradition as a foundation for creative fury in the present moment."
– JazzTimes
Comprising trumpeters David Weiss and Eddie Henderson, saxophonists Billy Harper and Donald Harrison, pianist George Cables, bassist Cecil McBee, and drummer Billy Hart, the group collectively represents over 250 years of experience and more than 1,000 recordings.
This exciting all-star septet summons up an aggressive mid '60s spirit with a potent collection of expansive post-bop originals marked by all the requisite killer instincts and pyrotechnic playing expected of some of the heaviest hitters on the scene today. After ten years together, The Cookers' incredibly high level of musicianship has only increased with the latest offering of fresh, challenging, boundary-pushing music from these legendary, revered, veteran improvisers.
Learn More: http://www.thecookersmusic.com