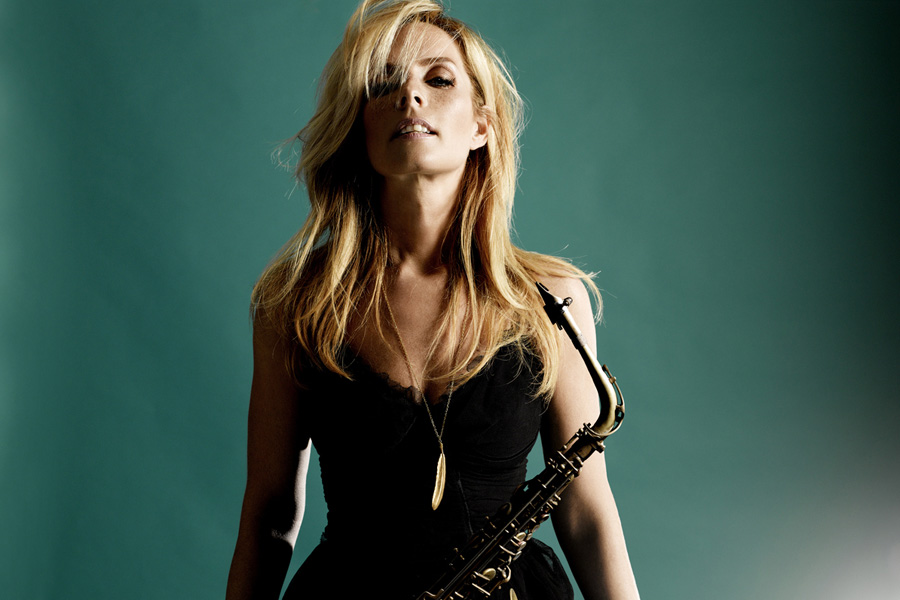 You will never be the same after seeing Candy Dulfer in concert. Plain and simple. This Amsterdam born artist has rightfully gained respect from the numerous industry heavyweights she has collaborated with, including Prince, Pink Floyd, the Eurhythmics' Dave Stewart, Van Morrison, Maceo Parker, Alan Parsons, and so many other popular artists one could almost become exhausted naming them.
She began her "career" as a drummer at age five, but chose to follow in the musical footsteps of her father, soprano saxophonist Hans Dulfer at the tender age of six. She soon transitioned to alto sax, and by age 16, after several professional gigs, formed her very own band, Funky Stuff. This act in itself exemplifies how much heart this musician has. From that point forward, Dulfer maintained a linear path to worldwide success that continues to this day. Her many accomplishments include a Grammy nomination, RIAA gold certification, multi-million record sales, and the reverence of countless peers.
Do not miss the opportunity to have your heart and soul stirred by one of the greatest alto saxophone players the cosmos has to offer, Candy Dulfer, at the Dakota Jazz Club on Tuesday June 13th or Wednesday June 14th. Cliché, but oh so true, she will blow you away!
For more information, see our artist page or click on the link below to buy tickets now
See you at the Dakota.
Stacey Tyler childofprince@bravenewmedia.net @childofprince
Dakota Jazz Club Box Office 612-332-5299