Classic Southern Buttermilk Pie has become an American favorite. In the Southern states, especially, it has become a signature.
Chef Derik's version retains the dish's simple, Southern traditionalism and elevates it with a delicate and thoroughly sophisticated touch. The result is a silky, creamy custard texture with rich and full flavor. Today, Chef Derik is sharing his recipe so that you can bring his made-from-scratch confection to life in the comfort of your very own kitchen.  Order today and enjoy! (check out the recipe below the photo)
Call for Dinner Reservations: 612.332.1010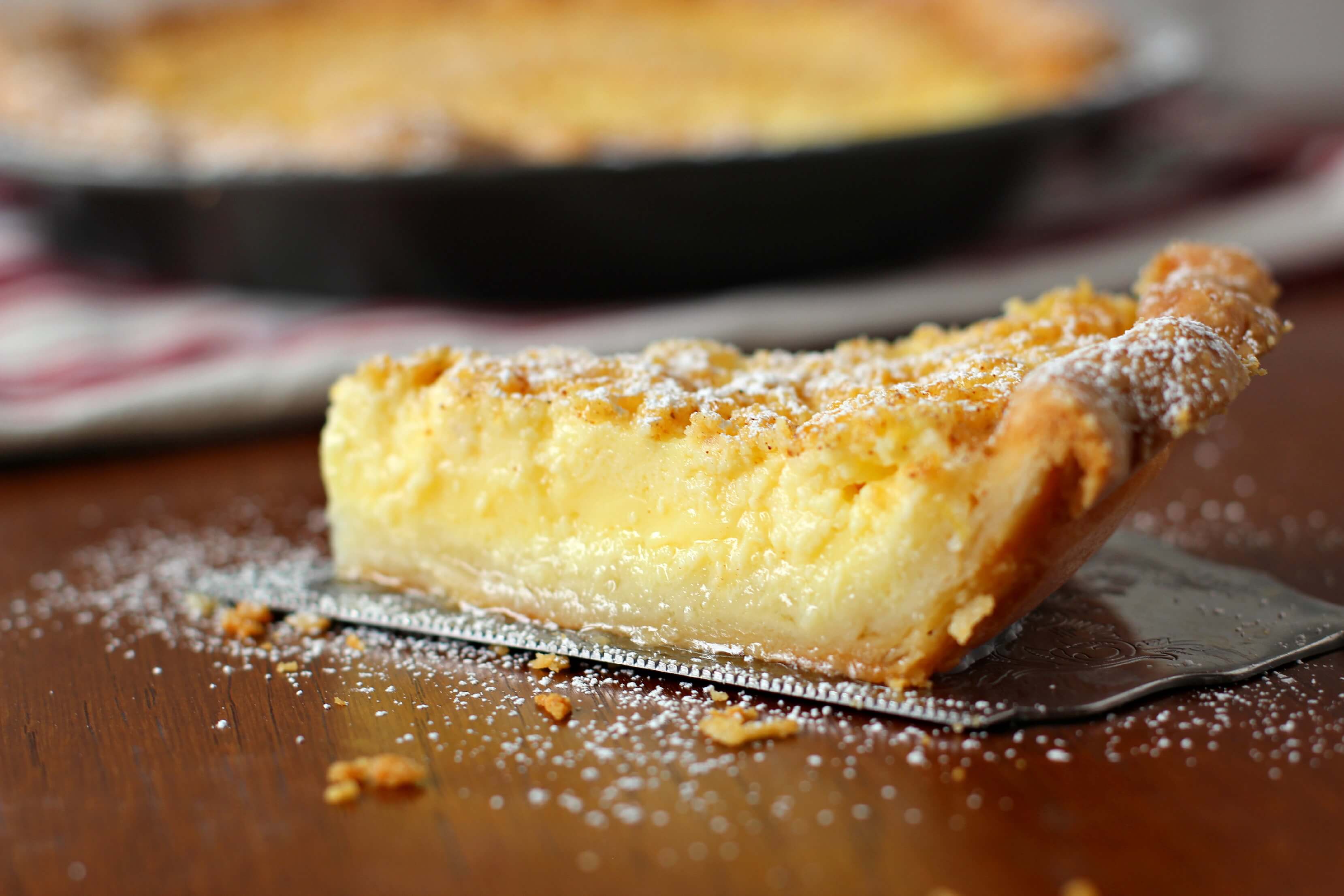 Ingredients
Filling:
3 eggs
1/2 cup butter, softened
1 1/2 cups white sugar
3 tablespoons all purpose flour
1 cup buttermilk
1 teaspoon vanilla extract
1 tablespoon lemon juice
1/8 tablespoon freshly grated nutmeg
Crust:
1 1/2 cups almond meal
1/2 cup all purpose flour
1 cup grated parmesan
1 cup sugar
pinch salt
1 cup plus melted butter
Preheat oven to 350 degrees F.
Crust Preparation:
Combine all dry ingredients. Slowly work in melted butter until the mixture sticks together and you can create a ball with it. Press it firmly into your pan and par bake until lightly golden brown. Cool and set aside.
Filling Preparation:
-Beat eggs until frothy; add butter, sugar, and flour. Beat until smooth.
-Stir in buttermilk, vanilla, lemon juice, and nutmeg; pour into prepared shell.
-Bake for 40-60 minutes, or until center of pie is firm.
-Let cool. Refrigerate after cool.