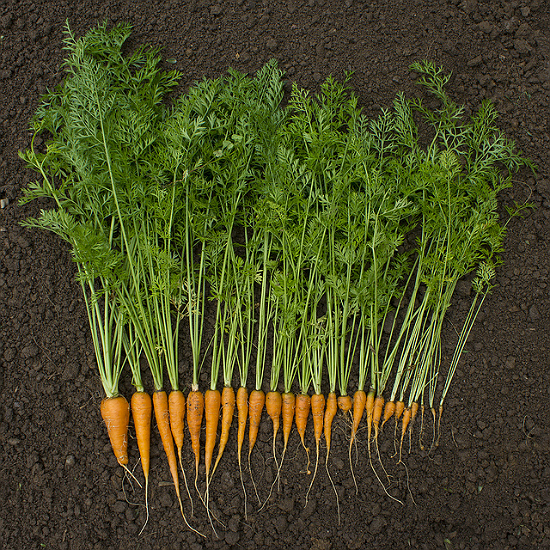 Can you feel it? The air is getting a bit damp as it gets colder. Unable to hold on to their moorings, changing leaves can be found scattered in your path, ranging in color from bright crimson to a sodden, muddy sort of brown. Scarves appear. It's inevitable.
It's Fall.
Whether you're a Fall fan or you're bittern over summer's end, the Dakota's newly unveiled Fall menu will add an element of excitement to this changing of seasons. Over the next few weeks, we will bring you a little more information about each new item on the menu, but for now let's focus on our most quintessentially autumnal dish: our subtle, surprising carrot soup.
The dish is a light but potent convergence of Fall flavors. Brown butter grounds the soup in a delicate, creamy texture. The titular vegetable, sourced from local farm cooperatives in Minnesota and Wisconsin, lends the dish a savory backbone. And chili threads, nestled into the subtler, supporting notes of sherry vinegar and muted Tabasco, provide a sweet spiciness that draws out and toys with the soup's earthier flavors. Garnished with local micro greens, the dish tastes like home with a colorful twist.
Indeed, there's something inherently nostalgic about eating soup in Fall. The mind wanders to afternoons spent retreating from the emergently chilly weather, whipping up something simple that cultivates the season's distinct brand of coziness. You might try pairing this soup with your favorite sweater, or, perhaps more adventurously, with a glass of Le Paradou, Viognier. Texturally compelling with herbaceous and floral aromatics, this medium-bodied white wine has a backbone of minerality that supports and carries the autumnal flavors of this savory, memorable carrot soup.
Welcome to Fall at the Dakota.
Carrot Soup
brown butter . cilantro . chile
15
Le Paradou, Viognier
7/gl
Learn more about our Fall menu HERE