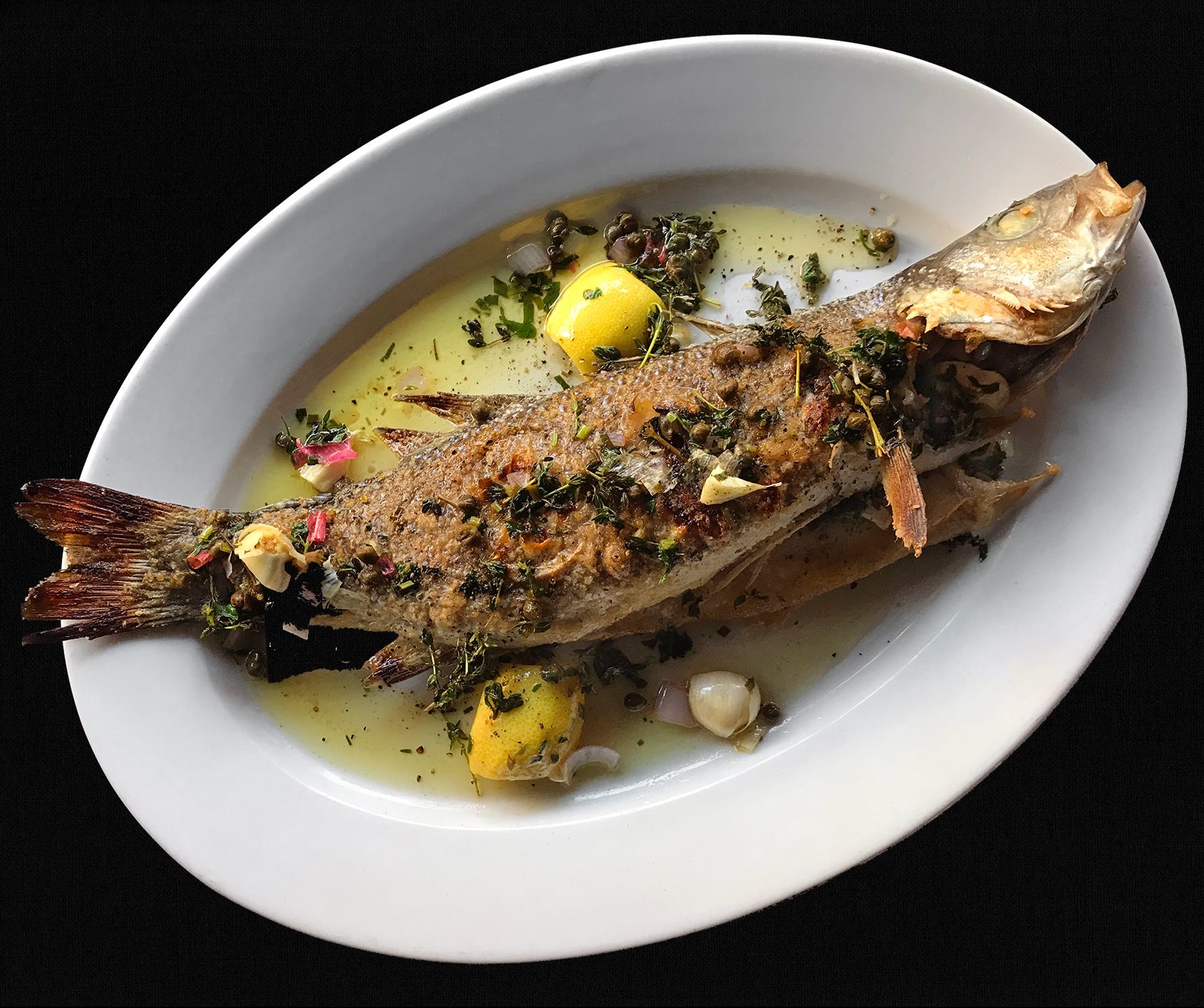 Enough of the small stuff: give me the Whole Branzino. The newest addition to our Chef Cuts menu is a generous portion of fish. Cooked on the bone, this cut boasts a rich flavor while maintaining the lightness one comes to expect from seafood fare.
At the core of the dish is an entire European sea bass, a saltwater fish whose flaky and light texture will likely remind the typical Midwesterner of walleye. The fish is steamed, grilled, and served whole with the head and tail still on. This portion makes the dish ideal for splitting with a date, or sharing family-style around the table as a supplemental protein.
The dish is animated by flavors of lemon, caper, and brown butter. The texture of the meat compliments this spectrum of flavors; the branzino retains a great deal of flavorful moisture, which in turn carries the lemon and herbs across the palate.
Try pairing the branzino with the Txomin Etxaniz Txakolina (pronounced choc-o-lina). The taste is a universal delight: light, refreshing, slightly effervescent, and simple. The signature bright acidity makes the Txakolina the perfect pairing for fish and seafood, though natives of the Basque region of Spain will tell you it also pairs well with cheese, fruit, meats, salads, and just about every other item that may tease your palate. This pairing is truly Mediterranean.
Read more about the Txomin Etxaniz Txakolina HERE
Learn more about our Winter Menu HERE