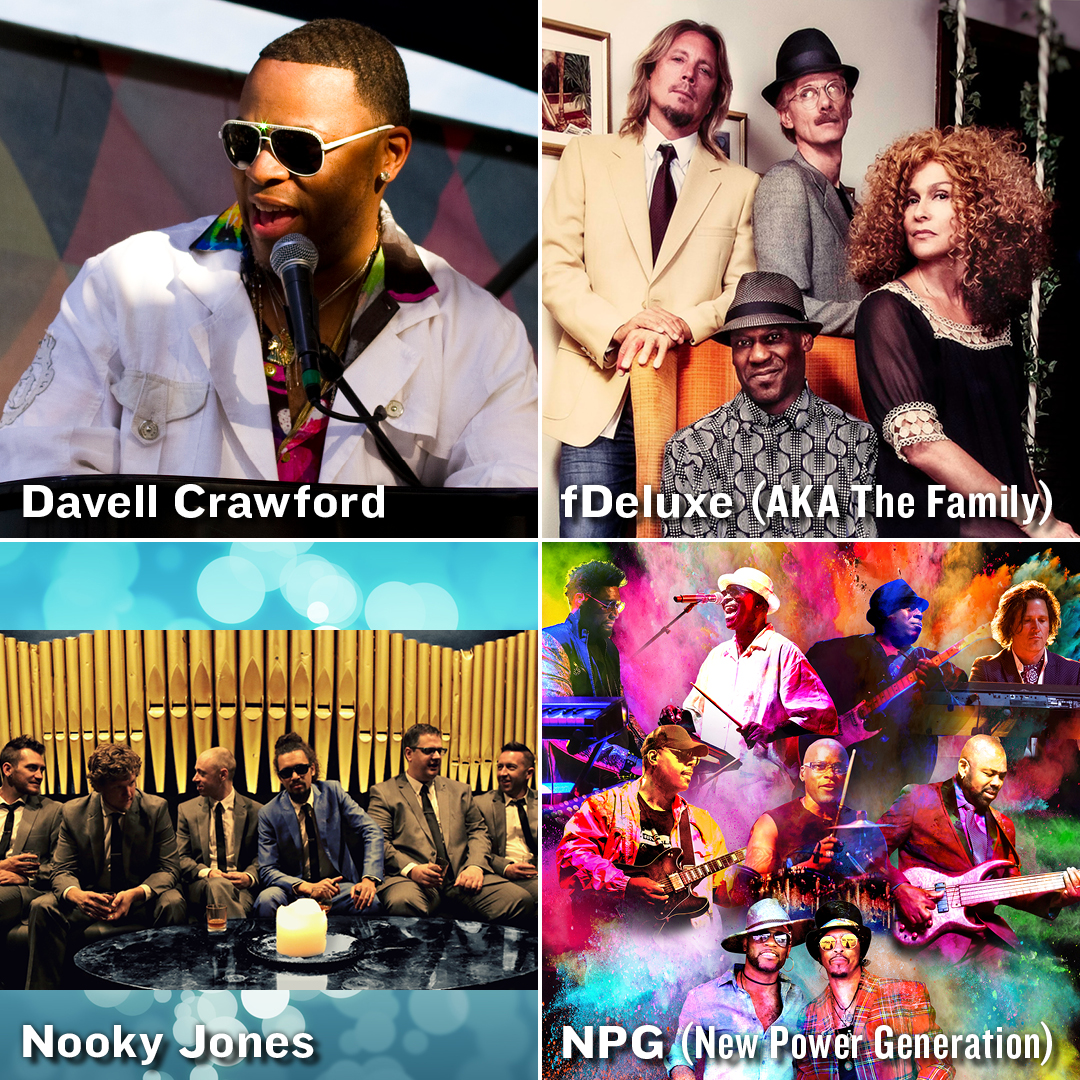 On the off-chance that you've been living under a rock for the last year or so, allow us to be the first to inform you: the Super Bowl is coming to Minneapolis! Come the beginning of February 2018, downtown Minneapolis will be transformed into a national locus of activity as football fans from around the United States gather to celebrate the sport's most important game.
In the days leading up to the main event, the Dakota is hosting a week of nonstop talent. These musicians are some of the best in the nation, and they are well-equipped to get your toes tapping and your whole family in the Super Bowl spirit.
Read more below and then get down here, sportsfan!
Davell Crawford
January 29-30 | 7pm
Call 612.332.5299 or Click Here For Tickets
Davell Crawford, an all-around musical sensation, is one of the true wonders of the contemporary Crescent City music scene. Cited as one of the few musicians committed to keeping the piano sounds of New Orleans alive, he stands as one of the most versatile and most documented young piano players in America today. He has kept true to the music while adding a little freshness and vitality. Simply put, he is one of the best kept secrets in American music.
fDeluxe
January 31 | 7pm & 9:30pm (plus two MEET & GREET opportunities)
Call 612.332.5299 or Click Here For Tickets
Formed in the wake of success of Prince's smash hit film "Purple Rain" The Family featured three former members of his Royal Badness' nemesis The Time (Jellybean Johnson, Jerome Benton and "St Paul" Peterson) along with sax player Eric Leeds and Susannah Melvoin, twin sister of Revolution guitarist Wendy. The band has taken a break while various members have pursued other interests. But with the Super Bowl and football fans from around the world descending on the Twin Cities, they are excited to once again showcase their unique sound at one of the city's most beloved venues.
Nooky Jones
February 1 | 7pm & 9:30pm
Call 612.332.5299 or Click Here For Tickets
Neo-soul band Nooky Jones blends jazz, R&B and funk to create a warm, deeply grooving sound. Made up of forward thinking players, this six-piece group from Minneapolis bridges the gap between these different styles of music with intimate vocals, intricate horn arrangements and tight rhythms.
Check out a live performance from this breakout supergroup HERE
New Power Generation
February 2-3 | 7pm & 9:30pm (plus three MEET & GREET opportunities)
Call 612.332.5299 or Click Here For Tickets