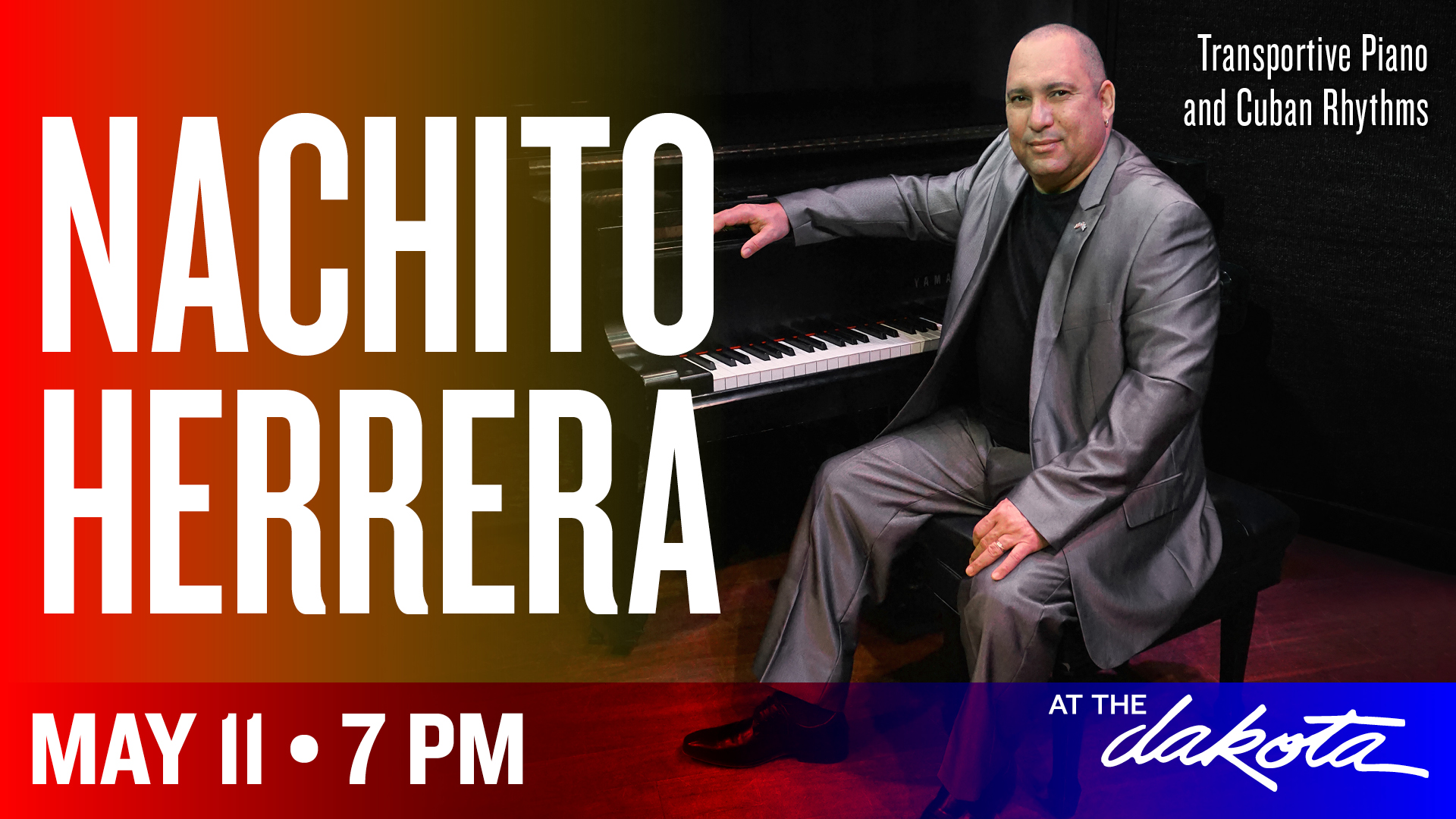 Nachito Herrera
May 11 | 7pm
Call 612.332.5299 or Click Here for Tickets
Nachito is one of the world's great Cuban pianists. His jaw dropping technique and the rich, powerful soulfulness of his playing blend in what is often an amazing display of musical power and emotion. Combining Western Classical music with traditional Cuban rhythms, Herrera has been at the forefront of an exciting renaissance in Cuban music. While in his twenties, Herrera took the job of Musical Director at the famous "Tropicana" nightclub in Cuba, playing every night and deepening his repertoire. He spent the late 1990s touring with Cubanissmo, serving as lead pianist, arranger, and musical director and touring the world. Since moving to the Twin Cities in 2001, Herrera has been an invigorating presence in the music community, and a fixture here at the Dakota. His most recent recordings, Live at the Dakota, Vol 1 and 2, are available here.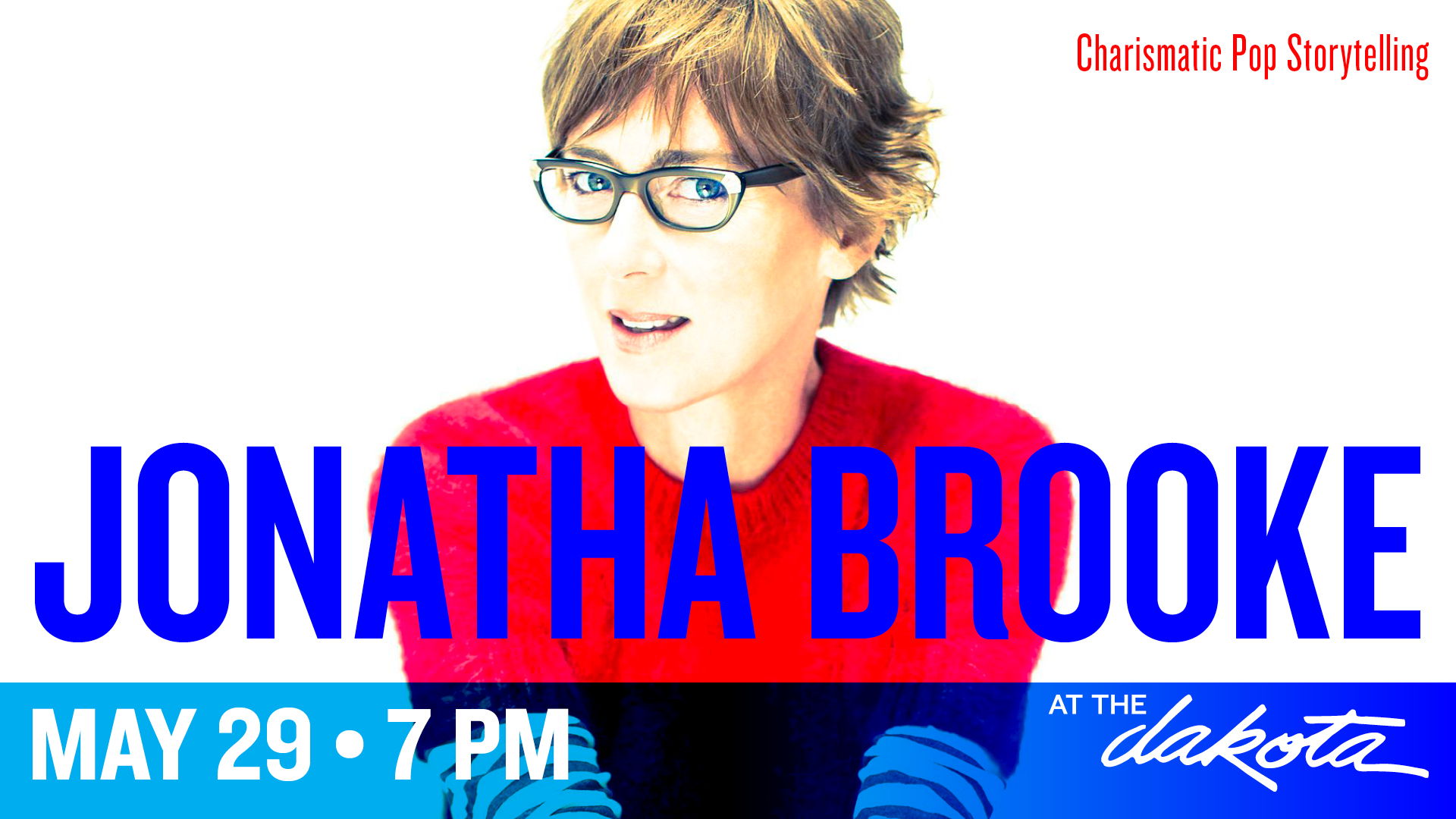 Jonatha Brooke
May 29 | 7pm
Call 612.332.5299 or Click Here For Tickets
Jonatha Brooke has written songs, made records and toured since her days in Boston with The Story. The Story released two albums, Grace in Gravity and The Angel in the House, on Elektra Records. In 1995, Jonatha released Plumb, the first of two solo albums on MCA/Universal, followed by Ten Cent Wings in 1997. In 1999 she started her own independent label, Bad Dog, and has since released six more albums. Her 2008 release, The Works, combined previously unheard, unpublished Woody Guthrie lyrics with her own music and arrangements. Recently, she's co-written songs with Katy Perry and with The Courtyard Hounds. Jonatha has written for three Disney films and several television shows, and has composed the theme song for Joss Whedon's Dollhouse.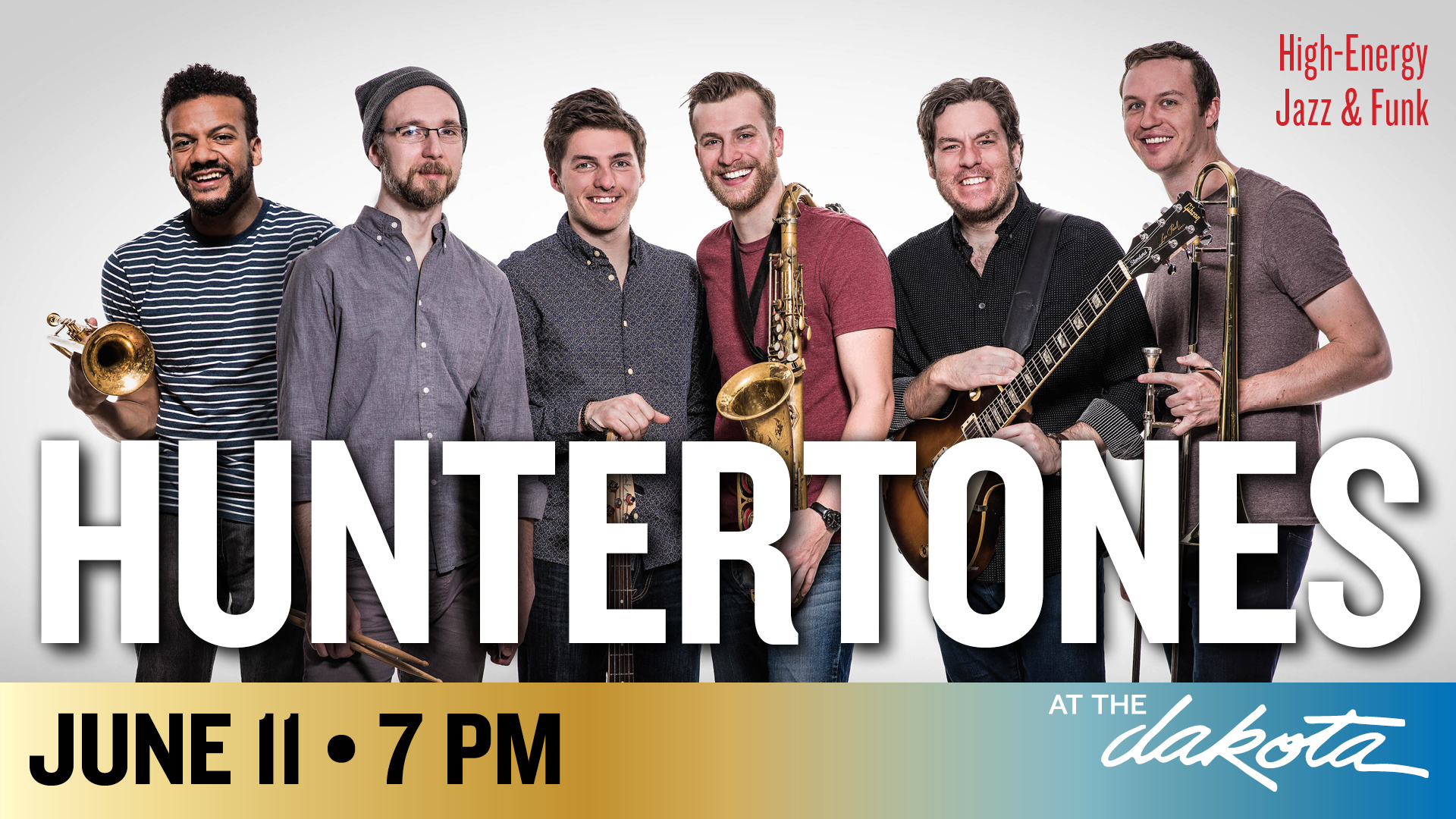 Huntertones
June 11 | 7pm
Call 612.332.5299 or Click Here For Tickets
Huntertones is a high energy horn-driven group founded in Columbus, OH and currently based in Brooklyn, NY. Their signature sound is a marriage of inspired improvisation and adventurous compositions that meld jazz, funk, soul, hip-hop, R&B, and rock. The band met at The Ohio State University and got their start playing house shows at their Hunter Avenue apartment. In addition to covering a wide range of genres, they're known for the ability to shift from a dynamic six-piece ensemble to an unconventional trio featuring saxophone, sousaphone, and beat-boxing.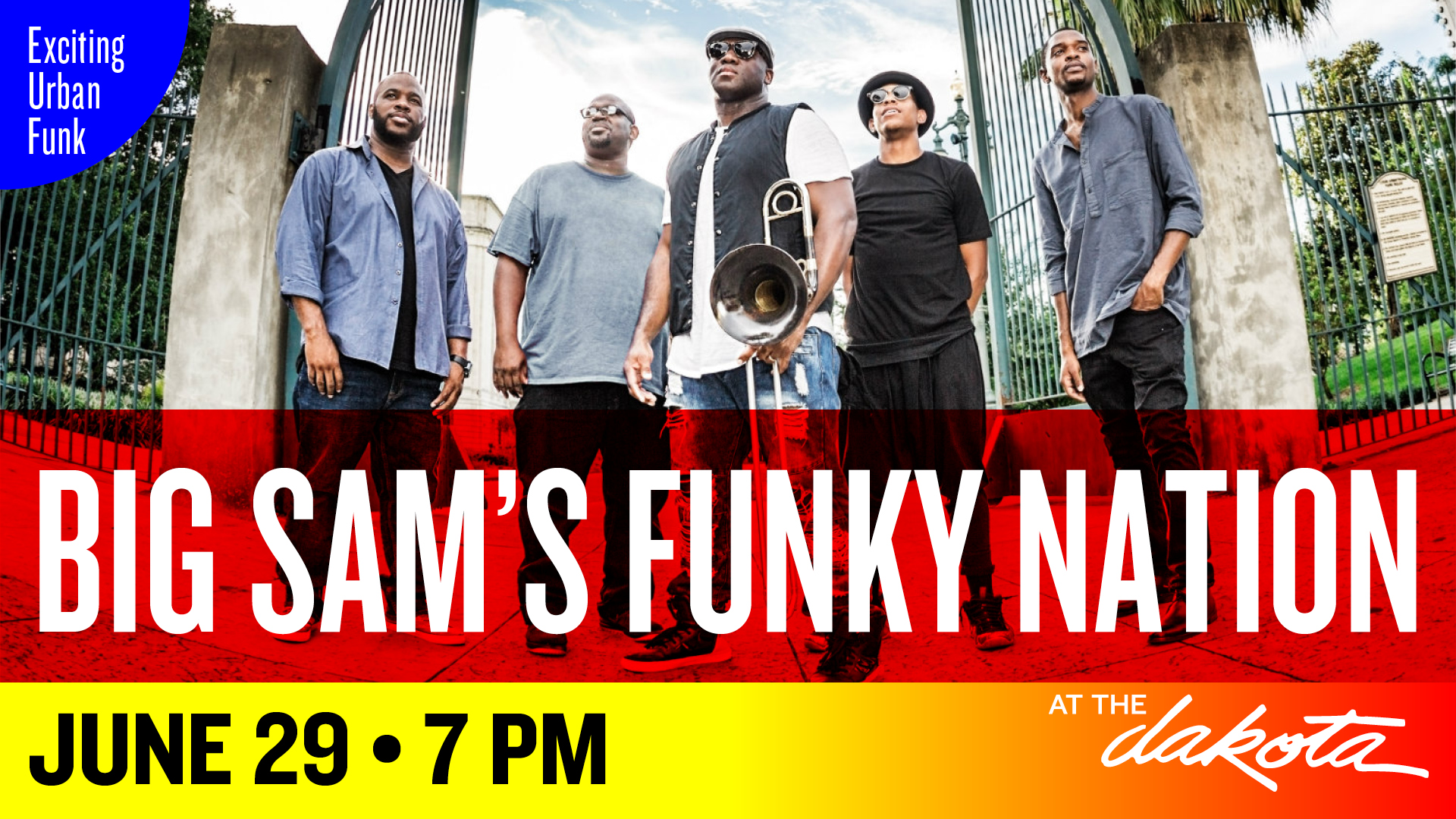 Big Sam's Funky Nation
June 29 | 7pm
Call 612.332.5299 or Click Here For Tickets
Big Sam's Funky Nation is a driving force of urban funk. Led by trombonist/vocalist Big Sam Williams, the Funky Nation's signature Noladelic Powerfunk sound masterfully combines a rock sensibility with jazz improvisation and the horn-heavy front section that's the hallmark of big band funk. After playing trombone for only three years, Big Sam was picked up by New Orleans institution the Dirty Dozen Brass Band, a job he took when he was 19 years old. Sam learned the brass band tradition as quickly as he learned the horn itself, and set out to put his own twist on the music. Sam has not only taken over the New Orleans scene: the Funky Nation is a festival favorite across North America and in Europe. Sam anchored the horn section for Allen Toussaint and Elvis Costello for their "River In Reverse" record and tour. Sam has also appeared with Karl Denson's Tiny Universe, Dave Matthews, Ozomatli, and Widespread Panic.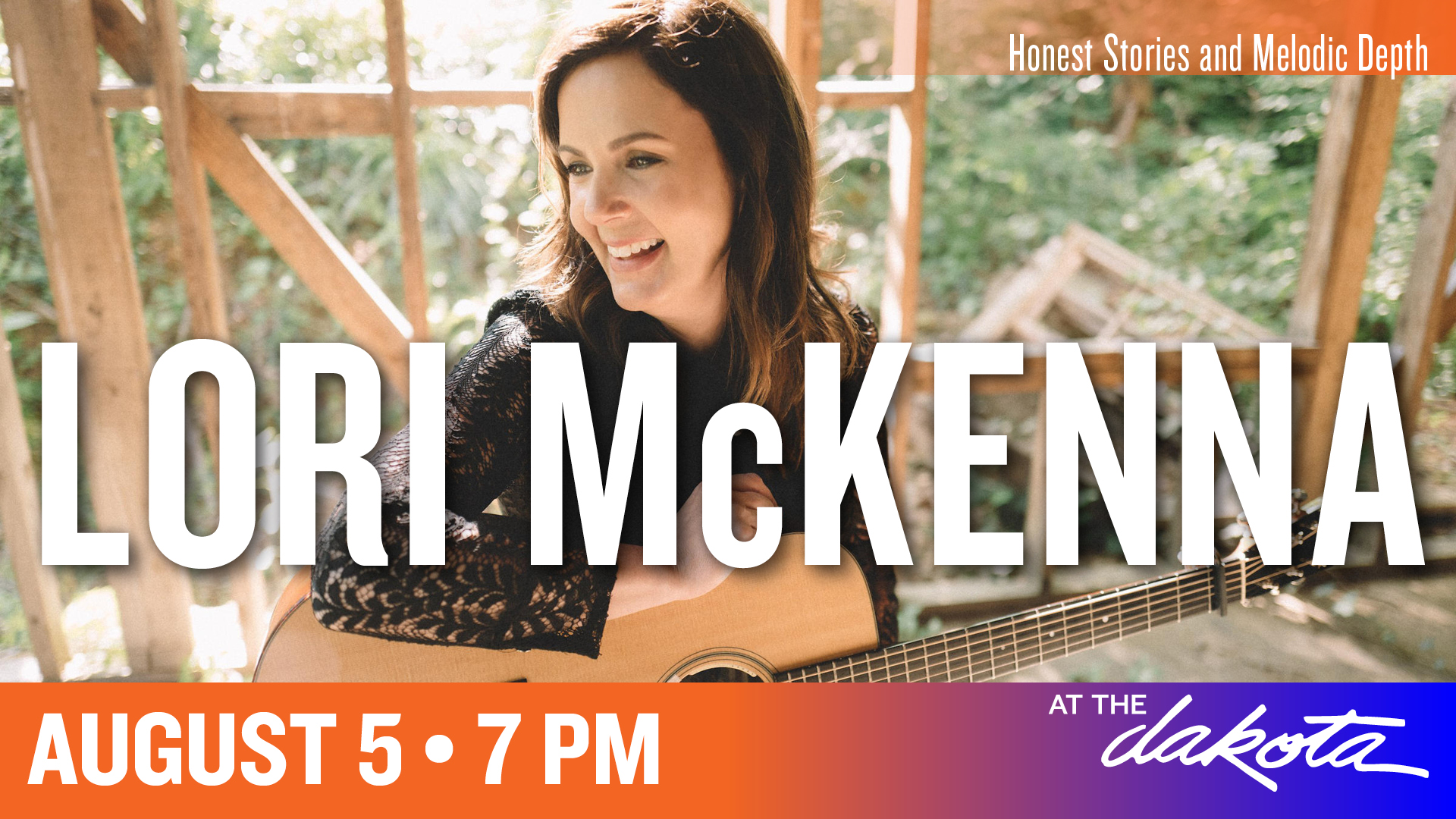 Lori McKenna
August 5 | 7pm
Call 612 .332.5299 or Click Here For Tickets
Lori McKenna puts a magnifying glass on un-championed lives. She doesn't just notice the quiet and ordinary, she delights in it – effortlessly transforming the average to extraordinary. The result is over a decade worth of songs filled with honest stories and melodic depth, and her latest release is no exception. As an artist, McKenna has now recorded a total of 10 albums. Rolling Stone named Numbered Doors, a stunning collection of her gritty, pensive songs, one of the "40 Best Country Albums of 2014." Massachusetts, released the previous year, introduced McKenna to an even wider audience, hungry for something real, while 2012's Heart Shaped Bullet Hole and 2011's Lorraine were also breakthroughs, adding New York Times praise to her long list of fans including American Songwriter, Paste, and CMT.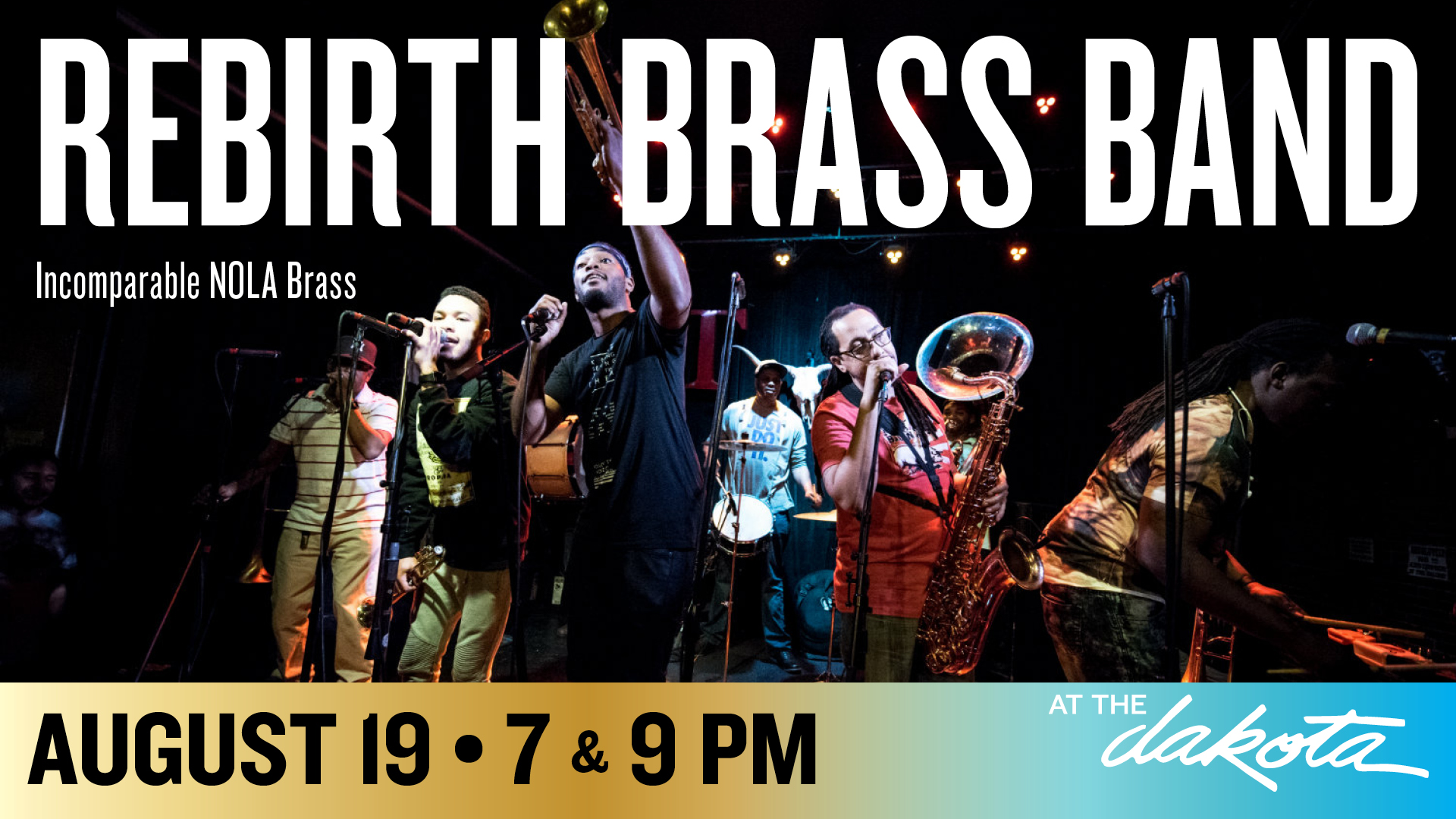 Rebirth Brass Band
August 19 | 7pm
Call 612.332.5299 or Click Here For Tickets
The Rebirth Brass Band have been at the forefront of the brass band revival that they helped kick off almost 30 years ago. Formed by the Frazier brothers, Phil and Keith, along with Kermit Ruffins in 1983, The Rebirth Brass band has gone from playing on corners in the French Quarter to selling out concert halls across the world and appearing in David Simon's HBO hit "Tremé." It's been a long road, but The Rebirth Brass Band has become one of the most beloved brass bands in New Orleans and around the world. Since their founding, they've developed a signature brand of heavy funk that has influenced not only New Orleans' brass band culture but acted as a precursor to the wildly popular "bounce" hip-hop style the city is known for. This band is important in many ways, and their legacy has taken a turn for the historic: in 2012 they became the first brass band to win a Grammy Award (Best Regional Roots Music Album). Their latest record, "Move Your Body" was released in June 2014. No band exemplifies the essence and soul of New Orleans like Rebirth Brass Band!