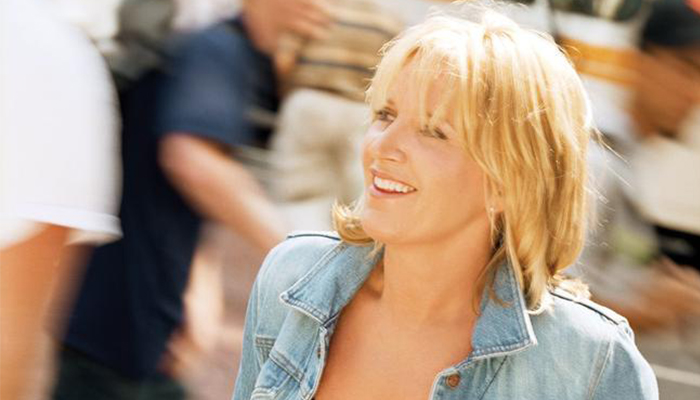 Why is this entourage considered a band of "All-Stars"?
Although Marilyn Scott's 'All-Stars' have remained primarily a West Coast phenomenon, they include keyboardist Russell Ferrante and bass guitarist Jimmy Haslip. Ferrante and Haslip are both founding members of Yellowjackets, a creative force at the forefront of contemporary Jazz and R&B scenes since the 1980's. The Yellowjackets have compiled numerous Grammy nominations in Jazz Fusion performance. Haslip has collaborated with musicians, which include Tommy Bolin, Harvey Mandel, Rita Coolidge, and Anita Baker among others. Ferrante has his own extensive list of collaborations with artists, which include Jimmy Witherspoon, Robben Ford, and Joni Mitchel. Also included in the All-Stars line up are drummer Gary Novak (son of Jazz Pianist Larry Novak) and guitarist James Harrah. Collectively, these All-Stars embrace a vast range of styles and influences in the Jazz genre.
Known and admired throughout the world, vocalist sensation Marilyn Scott has been releasing critically acclaimed, cross-genre recordings for more than four decades. This American Jazz veteran has dazzled audiences worldwide and has collaborated with a vast array of Jazz, Soul, & Rock Legends, which include George Duke, Brenda Russell, Bobby Caldwell, and Ned Doheny. Marilyn Scott's influences include Donny Hathaway, Janis Joplin, Gladys Knight, Etta James, Sam Cooke, and Aretha Franklin. In the ever-changing world of music, Marilyn Scott has withstood the test of time by embracing many styles of traditional and contemporary Jazz and adapting to musical relationships both on and off the stage.
This event is a must for any high-octane jazz enthusiasts. Truly, this is one ensemble of in-demand artists where the list of accolades goes on… don't believe us? Here's what other people have been saying:
"Marilyn is very interesting because she can sing that Jazz thing and has that kind of Jazz phrasing but at the same time she's got the blues. So putting the two of them together makes it kind of unique" – George Duke
"[Marilyn's] alluring sound, formidable as ever, combines the grit-dusted smarts of Karrin Allyson with the seductive charm and crisp articulation of Lena Horne, accented with liberal hints of her blues-funk roots." – Jazz Times, Christopher London
"There's the Crusaders, then there's the Yellowjackets… I don't know anyone else who has lasted that long!" – Robben Ford