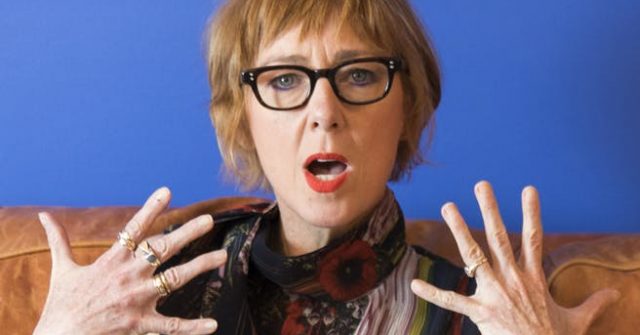 After moving to Minnesota, the veteran singer-songwriter sets a confident new career path.  By Jon Bream
On a cloudy, cool California afternoon, Minneapolis singer-songwriter Jonatha Brooke stood in the middle of a tree-lined street, wearing only her silver boots, a red necktie and a giant bass drum. Four people (fully clothed) surrounded her, looking aghast, including her stepdaughter and her BFF.
"Kids were coming home from school and the FedEx guy kept driving by," Brooke recalled of those 20 minutes in the Mar Vista neighborhood of Los Angeles. "It was 60 degrees, but it's cold when you're naked.
"I started to enjoy it, I have to say. Just being out there naked felt very liberating."
The scene was a photo shoot for "Imposter," the first made-in-Minnesota recording by the Boston-bred veteran, who moved to the Twin Cities 2½ years ago.  Read the full article here >>
Tickets/Info for Jonatha's Apr 22 show >>
Photo credit Leila.Navidi@StarTribune.com