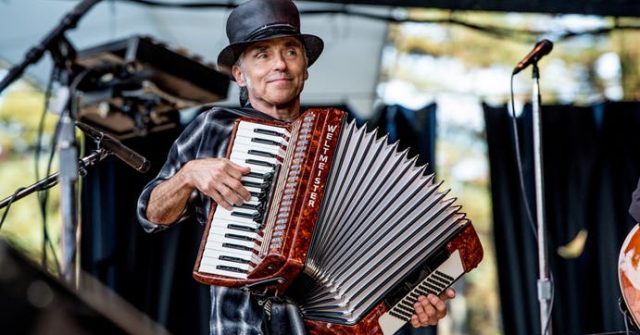 After gigs with Springsteen and Neil Young, Nils Lofgren comes to Minnesota for some 'me time'
Nils Lofgren, pictured in 2016, will kick off his first solo tour in 15 years in Minneapolis to promote his new album, "Blue With Lou."
Every musician should have Nils Lofgren's problem.
The guitarist gigs in three groups: Bruce Springsteen & the E Street Band, Neil Young & Crazy Horse, and his own combo.
Who gets priority? The Boss, of course.
"I always stay in touch with [his] management office and check to see if there are any conflicts," Lofgren said. "There's enough notice where you can juggle it all."
Well, not always. His performance Friday at the Dakota in Minneapolis is actually a make-good after canceling a show there three years ago when Springsteen extended his The River 2016 Tour.
Read the complete article here >>
Dakota show info here >>
By Jon Bream Star Tribune
Photo: Amy Harris • Invision/Associated Press