Nachito Herrera & Habana Social Club

WED
AUG 28
 + THURS AUG 29 • 7PM + 9:30PM
CLICK HERE FOR TICKETS
"One of the world's great Cuban pianists. [Nachito] blends jaw-dropping technique and rich, powerful soulfulness in an amazing display of musical power and emotion."
– TEDx Talks
Nachito Herrera, acclaimed as one of the world's greatest Cuban pianists in command of traditional classical and contemporary musical idioms, presents a night in Habana with a band of musicians who hail from some of the most exciting bands in Cuban music – Celia Cruz, Buena Vista Social Club,  Benny Moré, Afro-Cuban All-Stars, ¡Cubanismo!, Los Van Van, and more.  This a a band of musical monsters led by one of the greatest Cuban pianists in the world.
Members:
Nachito Herrera (piano, keyboards & musical director)
José Perico Hernández (percussion, actor & singer)
Calixto Oviedo (drum & timbales)
Yaure Muñiz, Chucho Valdez, Leider Chapotin (trumpets)
Carlos Caro (Cuban & Afro-Cuban percussion)
Hammadi Bayard (alto & soprano flute)
Luis Rosca Beltràn  (tenor saxophone & flute)
Daymar Calvario (bass)
Raymanis Garcia (percussion)
Perico Hernández (singer)
Mirdalys Herrera (singer)
Alberto Alberto (singer)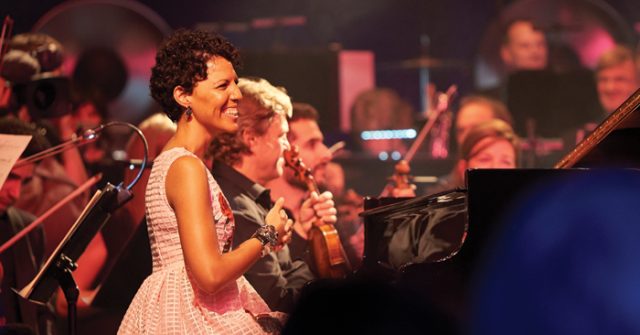 Marialy Pacheco Trio
Prominent Cuban Pianist
FRI AUG 30 • 7PM
CLICK HERE FOR TICKETS
"Her own compositions are breathtaking, she can twist old Standards in a new way and the classical world is also familiar to her."
– Hifi-Stars Magazine
Marialy Pacheco can surely be considered as one of the most prominent rising stars of the Jazz piano. Chucho Valdes once called her "the greatest of young piano talents". Winner of the Montreux Jazz Festival Solo Piano Competition in 2012, Cuban pianist Marialy Pacheco combines Caribbean temperament and excellent technique to produce a truly breathtaking music full of virtuosity, authenticity and joy in performing.
Members:
Marialy Pacheco (piano)
Francisco Mela (drums)
Yunior Terry (bass)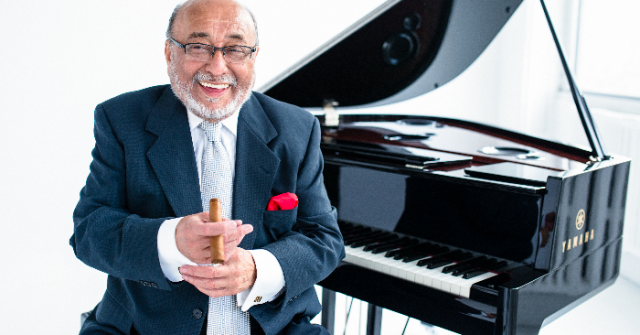 Eddie Palmieri
Latin Jazz Giant
SAT AUG 31 • 7PM + 9:30PM
CLICK HERE FOR TICKETS
"The Spanish Harlem, New Yorker is a living legend and cultural treasure"
– Star Tribune
DAKOTA DEBUT
Known as one of the finest pianists of the past 60 years, Eddie Palmieri is a bandleader, arranger and composer of salsa and Latin jazz. His playing skillfully fuses the rhythm of his Puerto Rican heritage with the complexity of his jazz influences: Thelonious Monk, Herbie Hancock, McCoy Tyner as well as his older brother, Charlie Palmieri.
LEARN MORE: https://www.palmierimusic.com