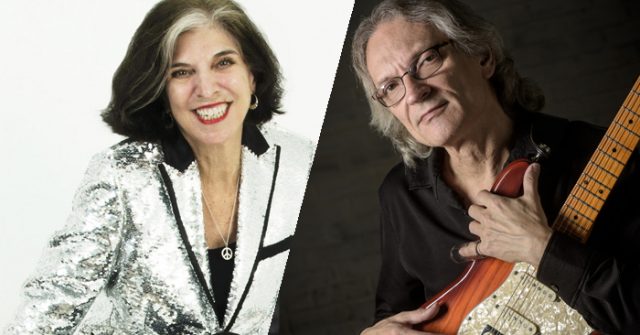 Get a double dose of great Louisiana music for two nights with the masterful zydeco-influenced slide guitarist from Lafayette and the hard-pounding pianist from Vinton who's schooled in a gumbo of New Orleans sounds as well as Texas blues.
READ FULL STAR TRIBUNE ARTICLE HERE >>
This potent pairing of pianist Marcia Ball, queen of the 88s, and the King of Slydeco, seismic slide guitarist Sonny Landreth, is a pre-Mardi Gras lagniappe from the bayous. Long tall Marcia Ball is a radiant keyboardist, pounding the ivories with a triplet-laced onslaught derived from Professor Longhair and throwing in touches of honky-tonk and zydeco. A fine, smokey singer and smart songwriter, she juggles party anthems and indelible ballads. Brilliant, innovative slide sidewinder Landreth's new album, Blacktop Run, hits the banquettes this month.
READ FULL CITY PAGES ARTICLE HERE >>
FRI FEB 14 • 9:30PM + SAT FEB 15 • 7PM