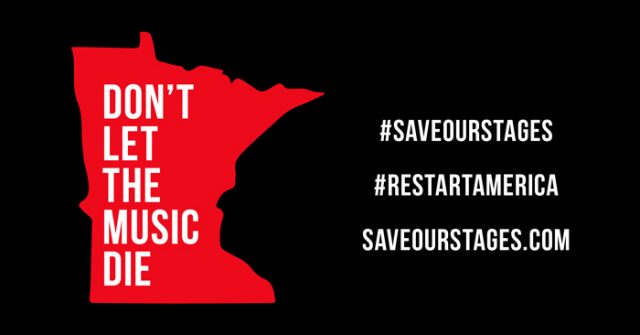 Join us TODAY on Tuesday, Aug. 4, 2020 for a localized day-of-action to boost the awareness of the Save Our Stages Act and RESTART Act that have been introduced in Congress. This multi-faceted approach will hopefully make sure our elected officials on the Federal level understand that something needs to be done prior to their upcoming break which starts as soon as August 7.
Please engage with as many of these asks as possible, during the day of Tuesday, August 4.
✅ ASK #1: WRITE LETTERS
Please write your own letters to your elected officials and follow up with phone calls. Make sure to thank any elected officials that have supported RESTART or previous letters but ask again that we need them to also rally their support behind the recently introduced Save Our Stages Act. You can write letters via SaveOurStages.com! Tell your own personal story!
✅ ASK #2: SOCIAL MEDIA
Please push via all social media accounts on Tuesday, August 4, preferably between the hours of noon to 5pm! Please tag #SaveOurStages and #SaveMNStages anywhere that you can and follow those hashtags and share/RT messages from your fellow venues and promoters!
✅ ASK #3: LOCAL ARTISTS & INFLUENCERS
We're asking you to contact every local artist and influencer that you have relationships with, to provide support via marketing lists, social media outlets, etc. Call in every favor you can! It's great that NIVA's had a letter go to Congress signed by Coldplay and Lady Gaga and Whoopi Goldberg, but it's our local-borne talent that this affects as much as anyone, and it's the constituents during election season that our elected officials should be listening most closely to!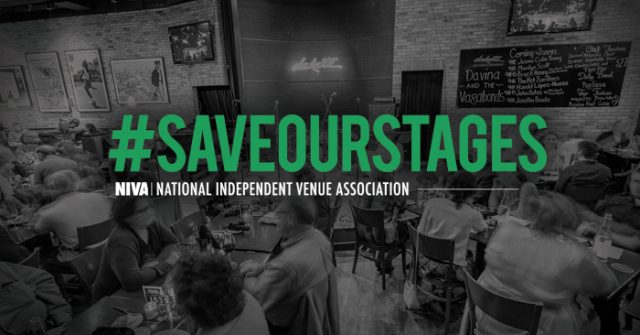 #SaveOurStages
#SaveMNStages