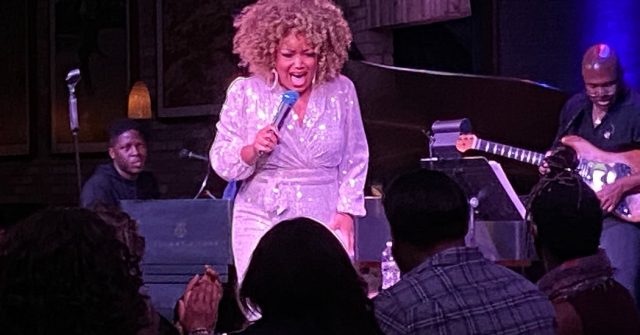 Not all Broadway singers can make the transition to the nightclub or concert stage. Sometimes their voices are too big. Oftentimes they can't take the dramatics out of their performances. They act, rather than sing, the songs.
At first, that seemed to be the case with Marisha Wallace in her Minneapolis debut Wednesday night at the Dakota. The overly animated vocalist came on strong, maybe too strong, with the first two numbers feeling like showstopper finales. Whoa! Slow down.
But, as the night wore on, Wallace warmed to the intimate environment, displaying her wondrous voice in all its range, power and subtleties.
In her 95-minute performance, she let people get to know her, with stories about her childhood on a North Carolina pig farm, her big break at London's West End in "Dreamgirls" and her recent performance for the Queen (not Beyonce but Elizabeth II). It didn't feel like a diva bragging or basking but rather an eminently personable newcomer sharing, like on a first date…
BY: JON BREAM