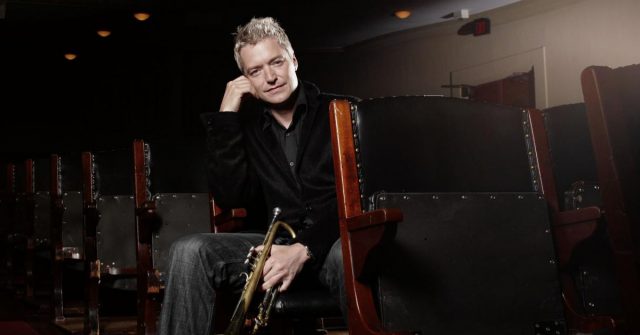 This coming week, we welcome to the Dakota trumpet superstar Chris Botti, the largest selling American instrumental artist in the world. Chris' shows combine musical virtuosity with crowd pleasing performances in concerts that sell out halls across the globe and have become legend among his fans. He usually performs in much larger venues than the Dakota, as his many sold-out performances at Orchestra Hall attest. But in the last few years, he's decided to play "residencies" at a handful of smaller venues in the country, and the Dakota is one of those chosen few.
At New York's famous Blue Note jazz club, the entire month of December is set aside for Botti's performances.  He has also been performing up to ten consecutive sold-out shows in San Francisco's SFJazz concert hall, a venue three times the size of the Dakota.  The Dakota is the smallest venue for these shows, and we feel honored to be in the mix.
These smaller venues allow Botti and his incredibly talented artists to be looser, more creative, and more personal with audiences.  And as a result, magic happens.
His shows will include critically acclaimed singer Sy Smith ("Queen of Underground Soul"), tenor sax player Andy Snitzer, whose credits include playing with Aretha Franklin, Tony Bennett and the Rolling Stones, spellbinding violinist Anastasiia Mazurok, rising opera star Alex Mckissick and more!
Please join us for these special shows.
THU-SAT • NOV

 17-19

 • 6:30PM + 9PM
SUN NOV

 20

 • 3PM + 7PM