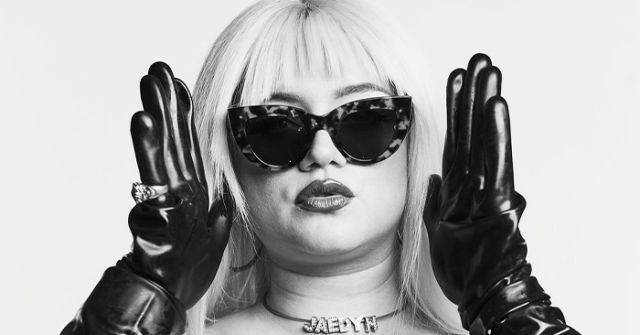 There has been an explosion in music by LGBTQ artists lately. Some from big names, such as Sam Smith. Other from people you may have not heard about.
One of those artists that we should be listening to Jaedyn James.
James will be launching her new album, Loving You So Hard, at The Dakota in Minneapolis on Saturday, June 3 with two shows at 6:30 PM and 9:00 PM. With special guest Ehn Jay, James is described as a "vivacious, outspoken, body positive, powerhouse singer-songwriter, artist, producer and bandleader." You can also "LGBTQ" to that description.
According to her management, James has always had "the desire to be a singer, she just didn't always have the chance." At age, 23 James got her chance when she began her music career. Along the way, James formed a 10-piece band, Jaedyn James & The Hunger. Her solo career began right before the COVID-19 Pandemic swept through the music and entertainment business.
Her sound is influenced by some of the finest voices and performers in past 50 years. James' management cites artists, such as Aretha Franklin, Prince, Amy Winehouse, Etta James, Alanis Morissette, Dolly Parton, Willie Nelson, and Whitney Houston – among others. We would even throw in a bit of Roberta Flack and Toni Braxton after listening to her track "Here in Your Love."
There is more to Jaedyn James than her voice and musical delivery. Her management states that she isn't "just a big legged queer woman who can sing. She's a force of nature. She's an attitude. She's a relentless truth. She's the hardest lover you'll ever meet. Jaedyn exudes sex and power, and playfulness. She's your mommy and your daddy.  Always saying what's on her mind… or so you think."
We call it a vibe. James is a vibe, indeed. Complex, but accessible. The emotions come out in her music – and you have to listen with an open mind.
Beyond the vibe is James' presence. Her body tells the tale – think Lizzo and Adele. James performs without apology about her body, her sexual orientation and expression of both. Women of a larger stature has always been in the music scene. Yet, James never identified with them until she started her music career. Now, James is empowered to take the stage, as her management sates that she is the definition of "I don't need to fear what society has said about me, I'm special and I'm important!"
If you go on June 3, expect a "heartfelt celebration of love and perseverance" on staged at The Dakota. Tickets start from $25.00 and there are two shows to catch. You can also hear her on Radio K's "Off The Record" show on June 2.
If you miss her at The Dakota, don't worry. James will be appearing as one of the headlining acts at Bonfire Music Festival at Driftless Music Gardens in Yuba, Wisconsin on Friday June 9. That will be followed by a headlining spot at the Feed Your Head festival, in Eagle, Wisconsin on Saturday June 17th. Make sure to follow her on Instagram (@thee_jaedyn_james) and via her webpage (www.jaedynjames.com).
Are you ready for some serious soul on stage from one of our own musical voices? Discover Jaedyn James for yourself and add her new album to your music collection.
JAEDYN JAMES ALBUM RELEASE SHOW WITH SPECIAL GUEST EHN JEY
JUN 3 • 6:30 + 9PM
BUY TICKETS>>