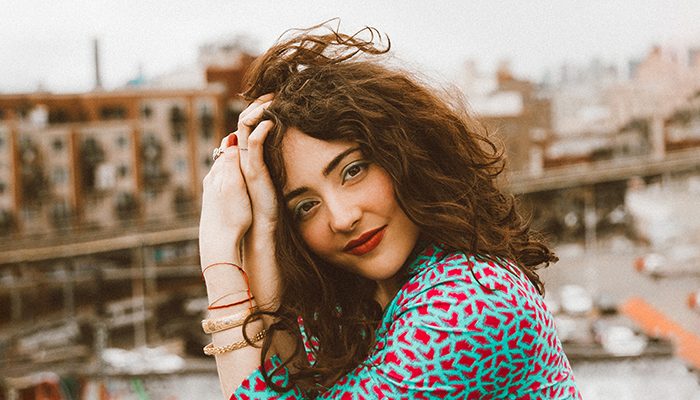 "Her sweet voice sounds effortlessly flawless" – Syncopated Times
Tatiana Eva-Marie is a Brooklyn-based singer and bandleader. Born and raised in Europe in a professional musical family, a Swiss-French composer and a Romanian classical violinist, Tatiana Eva-Marie grew up equally fascinated by her father's New Orleans jazz records and her mother's heritage of Klezmer and Gypsy folk music.
Nicknamed "the Gypsy-jazz Warbler" by the New York Times and acclaimed as a "millennial shaking up the jazz scene" by Vanity Fair, Tatiana Eva-Marie returns to explore the music of composer Django Reinhardt through her own original arrangements and lyrics in her latest project Djangology, a tribute inspired by her French and Romanian Gypsy heritage and her love for the Parisian art scene of the 1920s to the 1960s.
Acclaimed by such publications as the Wall Street Journal and the New York Times, Tatiana performs regularly in New York City and around the world, with performances at The New Orleans Jazz Festival, Jazz Aspen Snowmass, SummerStage NY, Riverboat Jazz Festival (Denmark), Bahrain Jazz Festival, Le Méridien (Paris), Tanzcafe Arlberg (Austria), Jazz aux Sources Festival (France), Le Bal Blomet (Paris), Cully Jazz Festival (Switzerland), Lincoln Center's Midsummer Night Swing, Deva Jazz Festival (Romania), and Jazz at Lincoln Center.
Recommended for Fans of The Hot Sardines, Cyrille Aimée, Karrin Allyson and Carol Welsman.
LEARN MORE: http://tatianaevamarie.com/