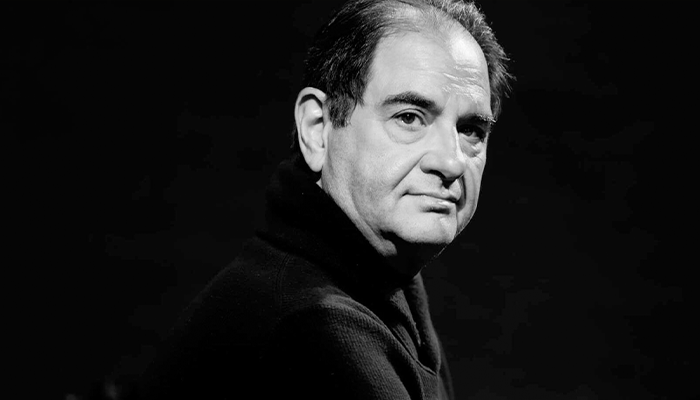 "Wonderful arrangements." – Aretha Franklin
This 12-piece band, with several of its original members, and featuring Jennifer Grimm, will perform some favorites that were sung originally by the late Debbie Duncan who fronted the band in the early 90s.
Composer, arranger and jazz pianist Adi Yeshaya was born and raised in Israel. A graduate of Berklee College of Music in Boston, Adi has been active, both as a musician and educator, for nearly four decades. His credentials include arranging and orchestration for many artists, including Prince, Whitney Houston, Aretha Franklin, Lena Horne, Burt Bacharach, The Swiss Jazzaar Jazz Festival, and NBC's The Voice.
As a resident of the Twin Cities, he served as a pianist and musical director for the late Debbie Duncan for nearly three decades until her passing; performed and arranged for the Minnesota Orchestra with conductors Sarah Hicks and Doc Severinsen; and for countless singers and ensembles like Dennis Spears, Gwen Matthews, Bruce Henry, Cookie Coleman, Ginger Commodore, Prudence Johnson, the Guthrie Theater, Jack McDuff, JazzMN Big Band, The Peterson Family and his own big band. Adi has been active as an educator, as well. He taught at the University of Minnesota, McNally Smith College of Music (St. Paul, MN) and Berklee College of Music (Boston, MA).
Some of Jennifer Grimm's credits include performing at Carnegie Hall; Johnny Mercer Songbook Series at the Ordway; Steerage Song at the Fitzgerald Theater; earning the #2 spot on Aruba's year-end top 100 countdown; performing in New York City with shining press in The Village Voice; opening up for Oleta Adams at the St. Vincent Blues Festival; performing on Garrison Keillor's The Rhubarb Show; sharing performance events with Huey Lewis and The News, Michael Buble, and Martina McBride; starring in the Ordway's production of My Way, A Musical Tribute to Frank Sinatra; and being the voice of the World Figure Skating Champions Tour theme song.
Recommended for Fans of JazzMN Orchestra, Burt Bacharach, Oleta Adams and Prudence Johnson.
Learn More: https://www.adiyeshaya.com/