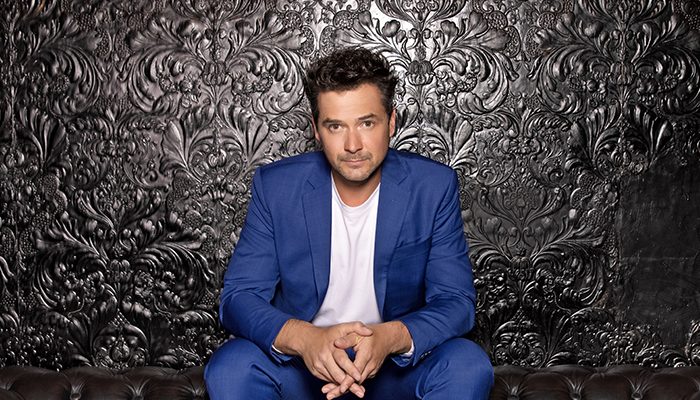 "a powerful vocalist, a terrific pianist and an excellent composer." – Downbeat
Michael Kaeshammer isn't so much a piano player as a piano whisperer, a master musician and songwriter able to coax dazzling, kaleidoscopic sounds from his instrument in a way few can rival. That gift powers Turn It Up, Kaeshammer's superb 15th album, broadly described as "eclectic yet accessible jazz-based pop" though, as with all Kaeshammer's music, far more expansive than one simple description can possibly illustrate.
Across a brilliant, globe-trotting career highlighted by nine tours of China, three appearances at the Olympics, and countless shows opposite international superstars, the German-born, B.C.-based Kaeshammer has electrified audiences with his indelible repertoire and consistently positive outlook on life which infuses his lyrics. "I am a very positive person," confirms the seven-time Juno Award nominee and unabashed foodie, who hosts Kaeshammer's Kitchen on Vancouver Island's CHEK TV. "I really love playing shows and being on stage. If Turn It Up helps me to do more of that, then I'm all in. Music is my favorite thing to do."
Recommended for Fans of Bria Skonberg, Marcia Ball, Harry Connick Jr. and Diana Krall.
LEARN MORE: http://kaeshammer.com/