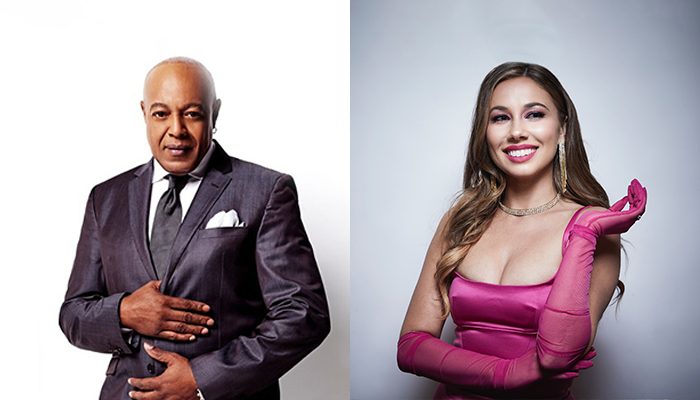 Dakota Debut
"Pavarotti of soul singers" – New York Times
"mixing…growly power with angelic vocal flights." – MTV
Peabo Bryson has established a career as one of the premier male vocalists in contemporary music of the last quarter century. Possessing a beautifully rich, almost operatic voice, this two-time Grammy Award-winner has survived and prospered despite the passage of time and changes in popular musical trends.
With twenty albums to his credit, Peabo Bryson has enjoyed an unprecedented, across-the-board level of international success, Bryson has the distinction of being the first artist in music history to have separate records topping four different charts.
Bryson's latest, 2018's Stand For Love, saw him team up with production duo Jimmy Jam and Terry Lewis for the first time. His voice is as strong and silky as ever, as evidenced on the lead single "Love Like Yours and Mine", which reached #3 on the US Adult R&B chart.
Peabo Bryson is, at his intimate best, a legendary vocalist offering a timeless mix of pop and soul as only he can. Bryson has amassed a loyal fan base, critical acclaim and an avalanche of awards by being one of the "truly best friends" a song could ever have.
A timeless voice outlasts eras. It feels just as at home in the sixties as it does in the TikTok age. It also resounds louder as time goes on. Haley Reinhart brandishes such a voice.
The gold-certified Chicago-born/Los Angeles-based singer and songwriter exudes an empowering level of charisma and confidence earned by a quiet, decade-long grind. Haley landed third place and became a fan favorite on season 10 of American Idol.
As a sought-after talent, Haley collaborates regularly with Postmodern Jukebox. She is featured on their highest-viewed videos on YouTube (over 300 million views). Haley has also dueted with legendary star Jeff Goldblum on two tracks from his chart-topping jazz standards collection.
Recommended for Fans of James Ingram, Vanessa Williams, Katharine McPhee and Morgan James.
LEARN MORE: https://www.peabobryson2.com/
LEARN MORE: https://www.haleyreinhart.com/