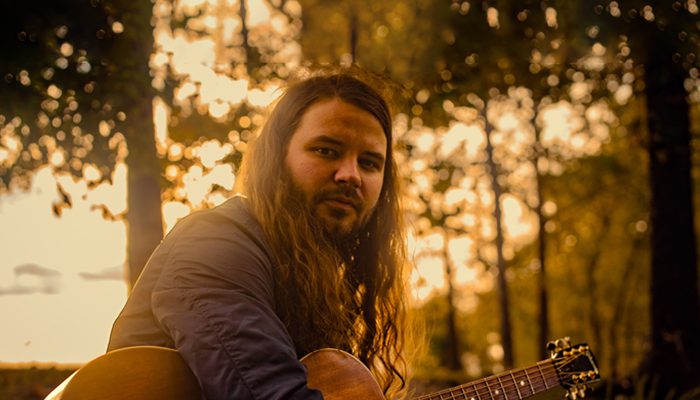 "firmly rooted within the Southern musical tradition that brings together rock, blues, country and gospel" – Americana UK
Brent Cobb follows in the footsteps of his country music heroes with his new gospel album, 2022's And Now, Let's Turn to Page…. By offering eight familiar hymns alongside an original song written with his wife, the collection feels reverent as well as rowdy — and completely in his comfort zone.
Brent cites a near-death experience as the push he needed to finally make And Now, Let's Turn to Page…. In July 2020, the vehicle he was driving, with his young son inside, got T-boned at a rural four-way stop. That crash made him think about everything that led up to that moment — the fact that he didn't have his daughter with him because his mother offered to watch her, or that he took a different way to his parents' house that day, or that he had to turn around and get something he'd forgotten in the house before heading out.
There's an inherent family feeling that runs throughout these nine songs. In a literal sense, with Brent's parents and sister joining him in the studio for the first time on this heartfelt project. And also in a more symbolic manner, with Brent singing the same hymns passed down through generations of Cobb's ancestors. His grandfather, whose loud singing voice still resonates in the family's memory, led the congregation singing at the Antioch Baptist Church in Ellaville, GA until he passed on that role to Brent's father. Brent's aunts and uncles remain actively involved in the congregation, too.
Born and raised in Georgia, Brent returned to his home state a few years ago after establishing a career as one of Nashville's most creative and compelling songwriters. Now, with this testimony of fellowship, it's abundantly clear that Brent is more than capable of extending this sacred country music tradition.
LEARN MORE: https://www.brentcobbmusic.com/