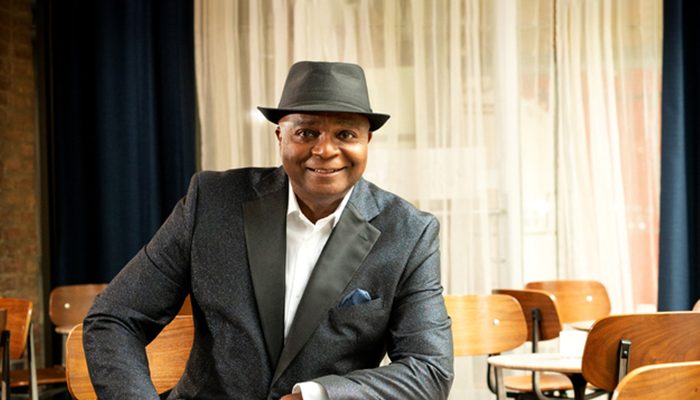 "A true master of the jazz art form." – Mpls.St.Paul Magazine
Known as a "man of great musical imagination," Bruce A. Henry is an internationally known vocalist, composer, storyteller, recording artist and educator. Also, a man of great musical knowledge, Bruce teaches musical history, traditions and culture as he entertains and enraptures audiences with his vocal agility. Anchored in Chicago, Illinois, with strong ties to the Twin Cities, Bruce shares his expertise and musical creativity across the nation and overseas.
Bruce is a singer and band leader with a long history of stellar jazz concerts, moving R&B shows and revered tribute performances. Honoring the likes of Stevie Wonder, Al Jarreau, Marvin Gaye, Ray Charles, Duke Ellington and George Gershwin, his tribute shows entertain audiences with inspired interpretations of classics. As a vocalist extraordinaire, he handles an eclectic mix of styles with ease.
Both his voice and mind are treasures and a concert, residency, or workshop with Bruce is not to be missed. They leave you lifted, enriched and energized from his performance and more knowledgeable, reflective and inspired from his innate ability to teach. And, teaching he does this with The Evolution of African American Music, a program he developed of residencies, informative concerts and a published curriculum. Time spent in the community with Bruce and friends, whether in concert or workshop, is pure joy.

LEARN MORE: https://www.bruceahenry.com/