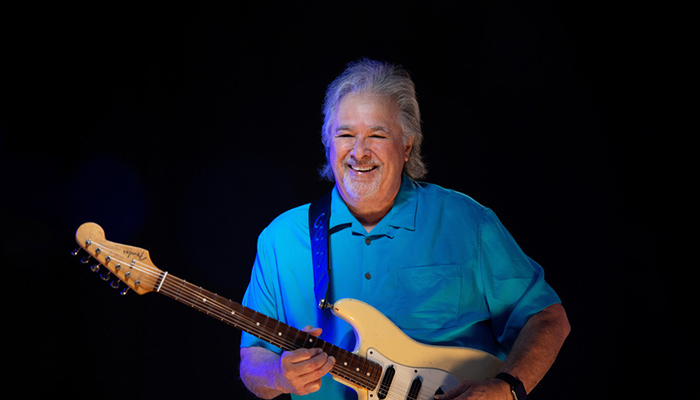 "Smoldering blues and southern-fried rock 'n' roll with a master touch and killer soloing." – GuitarOne
Between his white-hot guitar playing and his soulful, emotional vocals, Coco Montoya has talent to burn. In a career that spans almost four decades, he's gone from drumming for blues icon Albert Collins to holding the lead guitar spot in John Mayall's Bluesbreakers to leading his own band and touring worldwide. Montoya is revered for his ability to move from subtly melodic guitar playing to slash-and-burn pyrotechnics. Equally forceful are his deep, soul-baring vocals. Years of constant touring, playing unforgettable shows at clubs, concert halls and festivals, have earned him his position at the top of the contemporary blues world.
Montoya puts his own stamp onto every song he performs, and his endlessly inventive guitar work and passionate, hard-hitting vocals have kept him at the top of the blues world. With his new album, Writing On The Wall, Montoya delivers what he already calls one of the best records he's ever made. He decided to bring his road-tested band—noted keyboardist and songwriter Jeff Paris (Keb' Mo', Bill Withers), bassist Nathan Brown, and drummer Rena Beavers—into the studio with him. Between the camaraderie of the long-time bandmates and the sheer talent of all involved, the results have left Coco, in his words, "over the moon." Writing On The Wall is a tour-de-force of memorable, hook-filled songs, sung with passion and fueled by equally extraordinary, top-shelf musicianship.
When Montoya launched his solo career in 1993, he already had an instantly recognizable burning-hot sound and style all his own. His debut album solidified his stature as the blues' newest rising star. Montoya has consistently delivered piping-hot blues, rock and soul. Guitar Player says Montoya plays "stunning, powerhouse blues with a searing tone, emotional soloing, and energetic, unforced vocals."
Recommended for Fans of Walter Trout, Joe Louis Walker, Tinsley Ellis and Tommy Castro.
LEARN MORE: https://www.cocomontoyaband.com/
📸: Victoria Smith