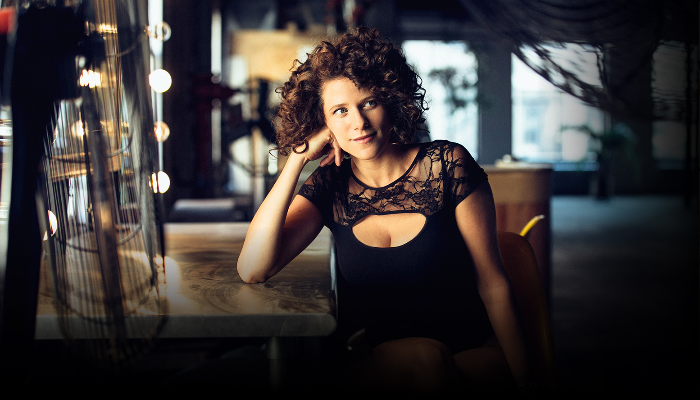 "Ms. Aimée's other unmistakable trademark is a penchant for sonic playfulness. A good point of comparison might be Ella Fitzgerald…"
– Wall Street Journal
Improvisation is not just a technique for Cyrille Aimée, it's a way of life. Among countless accolades, Aimée has won the Montreux Jazz Festival Vocal Competition and the Sarah Vaughn International Jazz Vocal Competition.
The acclaimed vocalist ventured from singing on street corners in Europe to dazzling audiences at the world's most prestigious jazz festivals; from sneaking out to sing in gypsy encampments in her native France to acting on Broadway; from braving the notoriously tough audiences at New York's Apollo Theatre to being called a "rising star in the galaxy of jazz singers" by the New York Times.
Members:
Cyrille Aimée (vocals)
Dan Danor (drums)
Hila Kulik (piano, keyboards)
Tamir Shmerling (bass)
Wayne Tucker (trumpet)
Learn More: https://cyrillemusic.com