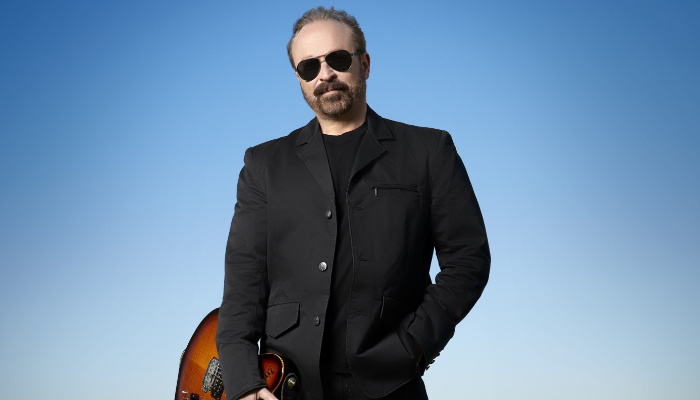 "The best introduction to multi-instrumentalist Daryl Stuermer's body of work may be his powerful guitar chord entry on Phil Collins' 'In the Air Tonight.'"
– Canadian Musician
Celebrating over thirty years of musical accomplishments, virtuoso lead guitarist Daryl Stuermer of the super-group Genesis and Phil Collins has been touring the world to sold-out crowds since 1978. Discovered while playing with his Milwaukee band, Sweetbottom, Stuermer made a fan out of Frank Zappa's then-keyboardist George Duke, who set up an audition for the guitarist to try out for jazz violinist Jean-Luc Ponty. Stuermer then burst onto the international music scene, joining Ponty on a European tour and on multiple albums. Stuermer continues to expand on his achievements and has released nine solo albums which showcase his acclaimed blend of rock and jazz guitar, original music, as well as unique Genesis classics.
The inspiration for the duo came from Daryl Stuermer's Godin LGXT "electracoustic" guitar; an incredibly versatile instrument that can shift from an electric to acoustic sound with the flip of a switch. Along with his classically trained Russian keyboardist Kostia, Daryl performs his own instrumental compositions as well as some of his favorite Genesis songs. The Duo configuration is an opportunity that allows for an intimate up-close encounter with two virtuoso performers.
Learn More: http://darylstuermer.com/projects/ds-duo/