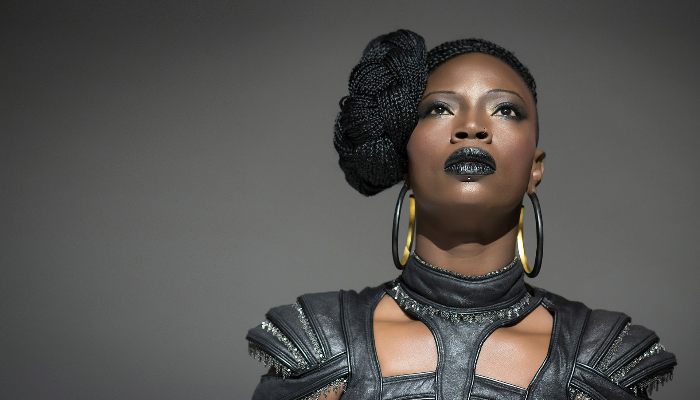 "Take the energy of Lauryn Hill, the consciousness of India.Arie, and the mystique of Erykah Badu, and you got Dobet Ganhoré."
– St. Louis American
Africa has its internationally acclaimed female voices and the voice of Dobet Gnahoré has made its mark there. With MIZIKI, the voice of the multi-talented Ivorian singer resonates African sounds mixed with samples of electronic music, a subtle blend revealing a musical style which echoes her own character – freedom.
Inspired by her travels all around the world (more than 800 concerts since 2004), Dobet shares a new and hitherto unsuspected side of her personality. In her words and on stage, Dobet, the standard-bearer of a new generation of daring and determined Africans, celebrates the valiant and kind woman.
Learn More: http://www.dobetgnahore.com/en/