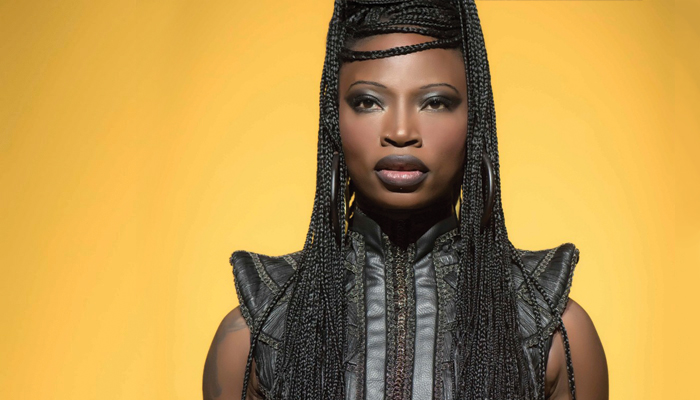 "Take the energy of Lauryn Hill, the consciousness of India.Arie, and the mystique of Erykah Badu, and you got Dobet Ganhoré."
– St. Louis American
One of contemporary African music's most exciting talents, Dobet Gnahoré has astounded audiences with her thrilling stage presence, appealing melodies and powerful singing. Gnahoré's diverse music composition moves from delicate ballads to upbeat African grooves, and serves as a resounding introduction to this voice of the future.
Inspired by her travels all around the world (more than 800 concerts since 2004), Dobet shares a new and hitherto unsuspected side of her personality. In her words and on stage, Dobet, the standard-bearer of a new generation of daring and determined Africans, celebrates the valiant and kind woman.
Learn More: http://www.dobetgnahore.com/en/