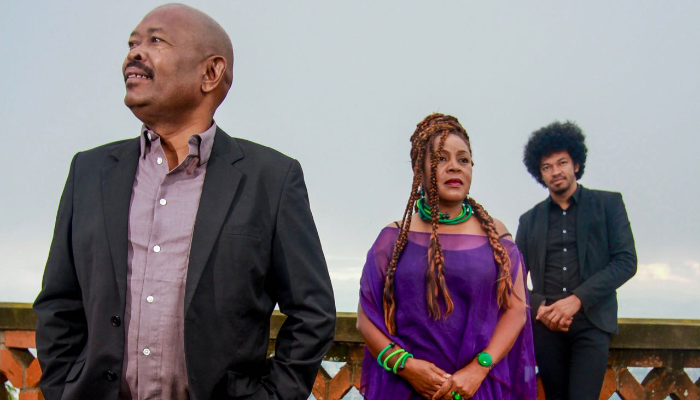 "Three of the most recognized folk artists from the island of Madagascar... Toko Telo has a synergy all its own."
– NPR
Toko Telo, a Malagasy supergroup, reinvents traditional musical styles – tsapiky, jihe, beko – with unequalled artistry.
Members:
D'Gary (guitar, vocals)
Monika Njava (percussion, vocals)
Joël Rabesolo (guitar, vocals)
D'Gary is Madagascar's most well known musician. D'Gary splashed onto the world music scene in the early 90s in a famous collaboration with musician/producers David Lindley and Henry Kaiser.
Monika Njava is celebrated across Madagascar as the national diva, Monika Njava sang lead with Njava, recording two critically acclaimed albums for EMI.
Joël Rabesolo is the most celebrated guitarist of his generation in Madagascar, he interprets the island's rich array of regional styles with sophistication and extraordinary inventiveness.
Learn More: http://www.toko-telo.com