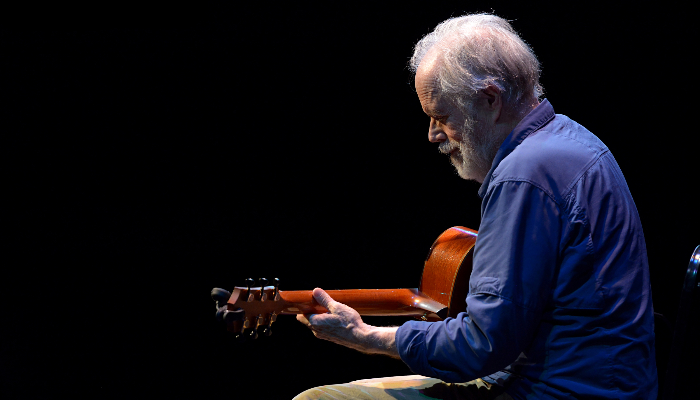 "His polyphonic melodies channel every instrumental function simultaneously and seamlessly."
– Grateful Web
After recording more than 40 albums over 4 decades, the prolific guitarist Leo Kottke boasts an impressive body of work and an unrivaled fingerpicking style that has won him 2 Grammy nominations and widespread acclaim. Drawing inspiration from folk, blues and jazz, he plays his signature 6-string and 12-string guitars with effortless aptitude, a big heart and an even bigger grin.
This concert takes place at the Guthrie Theater: Wurtele Thrust Stage. To purchase tickets, click the "Buy Tickets" button above, buy tickets in person at the Guthrie, or call the Guthrie Box Office at 612-377-2224.
Kottke has been awarded two Grammy nominations; a Doctorate in Music Performance by the Peck School of Music at the U of Wisconsin, Milwaukee; and a Certificate of Significant Achievement in Not Playing the Trombone from the U of Texas at Brownsville with Texas Southmost College.
Learn More: https://www.guthrietheater.org/shows-and-tickets/concerts/leo-kottke2/