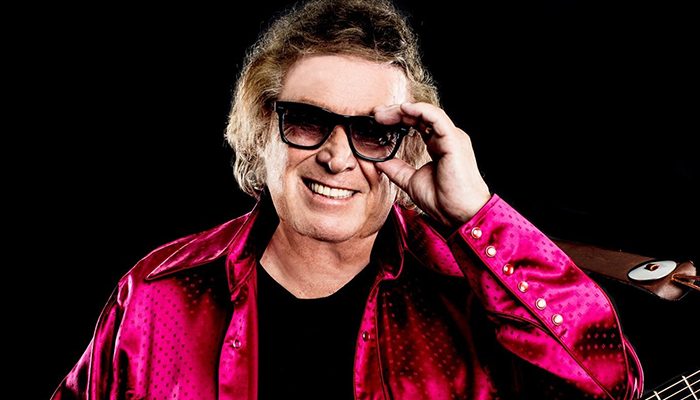 Dakota Debut
"hearing him sing… is magical" – Guardian
Don McLean was born in 1945, in New Rochelle, New York. By the age of five, he had developed an interest in all forms of music and would spend hours listening to the radio and records that were around the house. Childhood asthma meant that Don missed long periods of school and while he slipped back in his studies, his love of music was allowed to flourish. He would often perform shows for family and friends.
As a teenager, he purchased his first guitar (a Harmony F Hole with a sunburst finish) from the House of Music in New Rochelle and took voice lessons, paid for by his sister. These lessons, combined with running, walking, and swimming, helped Don to develop breath control, which would later allow him to sing long, continuous phrases, in songs such as "Crying", without taking a breath.
Throughout the 1960s Don performed at venues like The Bitter End and Gaslight Café in New York, the Newport Folk Festival, The Cellar Door in Washington, D.C., The Main Point in Philadelphia, the Troubadour and Ash Grove in Los Angeles and over forty colleges throughout New York and New England.
In 1969, Don recorded his first album, Tapestry. It succeeded in transforming Don McLean from an unknown to an underground sensation. FM radio loved the album and very quickly, Don became a headliner in nightclubs and colleges across the country.
The transition to international stardom began in 1971 with the release of "American Pie". "American Pie" was recorded on May 26, 1971, and a month later received its first radio airplay to mark the closing of The Fillmore East.
Thirty years later, "American Pie" was voted number 5 in a poll of the 365 "Songs of the Century" compiled by the Recording Industry Association of America and the National Endowment for the Arts.
Recommended for Fans of Jim Croce, Harry Chapin, Carly Simon and Art Garfunkel.
Customers will receive a free specially designed commemorative poster with each ticket purchased.
LEARN MORE: https://donmclean.com/