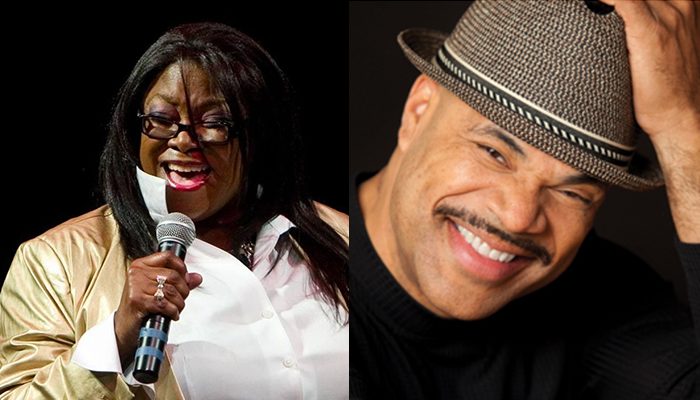 "Ginger possesses some of the sweetest and most clarion pipes in town." – City Pages
A member of the Midwest music scene for many years, Ginger Commodore is a regular visitor to The Dakota stage. Classically trained, gospel-influenced, and jazz-inspired, Ginger's musical foundation is a true amalgam of musical styles presented with her own unique delivery.
Regional Emmy Award-winning actor, vocalist, arts educator and community organizer T. Mychael Rambo has made an indelible mark in the Twin Cities performing principal roles at such theaters as Penumbra, the Guthrie, Ordway, and Minnesota Opera, to name but a few. On stage and off, Rambo is a tireless advocate for the arts in Minnesota.
LEARN MORE: https://gingercommodore.com
Dakota Easter Brunch Menu
OPENING ACTS
drop biscuits • 10
add duck sausage gravy • 8
muffins
lemon poppyseed • 5 (1)
banana chocolate chip • 5 (1)
deviled eggs • 8
caramelized fruit salad with honey & mint • 17
caesar salad • 17
add bacon • 3
fries with bearnaise • 9
shrimp & grits • 25
cheeseburger • 15
add bacon • 3   bearnaise • 3   pimento cheese • 3   patty • 5
shakshouka eggs & tomato • 22
french toast & local maple syrup • 17
add nutella • 4   rum caramelized banana • 4
wagyu steak & german style potatoes • 34
"Put an Egg on it!" (poached egg) • 3
house-made ricotta with honey • 9
german style potatoes • 9
 CURTAIN CALLS
strawberry shortcake • 14
chocolate chip cookies • 7
KIDS' MENU
silver dollar pancakes • 9