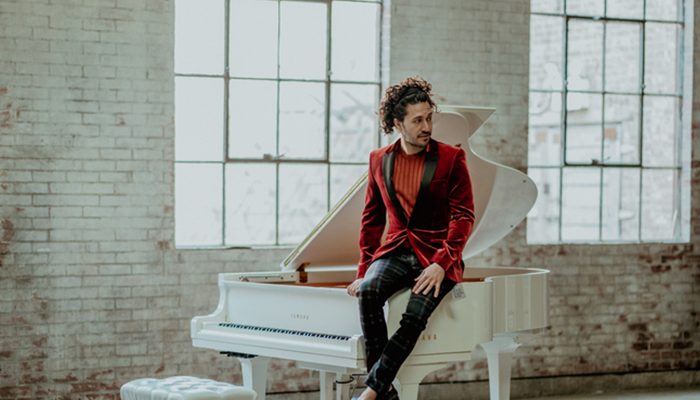 NEARLY SOLD OUT. Please contact the box office at 612-332-5299 for seating options.
"one of the finest piano players to emerge in decades" – All About Jazz
Emmet Cohen has emerged as one of his generation's pivotal figures in music and the related arts. A recognized prodigy, Cohen began Suzuki method piano instruction at age three, and his playing quickly became a mature melding of musicality, technique, and concept. Downbeat observed that his "nimble touch, measured stride and warm harmonic vocabulary indicate he's above any convoluted technical showmanship."
In the same spirit, Cohen himself has noted that playing jazz is "about communicating the deepest levels of humanity and individuality; it's essentially about connections," both among musicians and with audiences. He leads his namesake ensemble, the Emmet Cohen Trio, is a vibrant solo performer and is in constant demand as a sideman. Possessing a fluid technique, an innovative tonal palette, and an extensive repertoire, Cohen plays with the command of a seasoned veteran and the passion of an artist fully devoted to his medium.
Emmet Cohen's exacting keyboard artistry has garnered numerous accolades from the international jazz community. He placed first in both the American Jazz Pianists competition (2014) and the Phillips Piano Competition at the University of West Florida (2011). He was a finalist in the prestigious American Pianists Association's Cole Porter Fellowship (2015, 2011) and the Thelonious Monk International Piano Competition (2011).
Besides leading the Emmet Cohen Trio, Cohen has appeared regularly with Ron Carter, Christian McBride, Benny Golson, Jimmy Cobb, George Coleman, Jimmy Heath, Tootie Heath, Houston Person, Kurt Elling, Billy Hart, and Brian Lynch, among others.
Cohen is committed to the intergenerational transfer of artistic knowledge, history, and traditions. His Masters Legacy Series is a celebratory set of recordings and interviews honoring legendary jazz musicians. Volume one of the Masters Legacy Series features drummer Jimmy Cobb, and volume two spotlights bassist Ron Carter. Future releases will include Cohen's recordings with Benny Golson, Tootie Heath, and George Coleman.
LEARN MORE: https://emmetcohen.com/
PHOTO CREDIT: Gabriela Gabrielaa