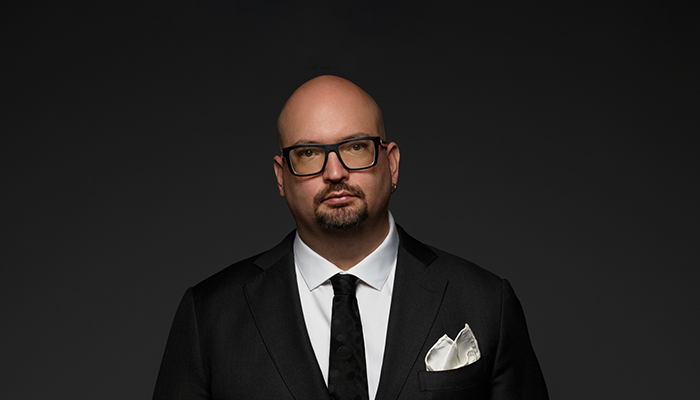 "an improviser with one ear in the past and one firmly attuned to jazz's future." – AllMusic
Ethan Iverson will be celebrating the release of his Blue Note debut, Every Note is True. The album finds Iverson looking back at, and expanding upon, his own musical history as he revisits the pop/rock influenced jazz style of The Bad Plus, the influential trio that Iverson co-founded in 2000.
Since leaving The Bad Plus in late 2017, Iverson has undertaken a diverse range of projects including collaborations with iconic drummers Billy Hart and Albert "Tootie" Heath; recordings with trumpeter Tom Harrell and saxophonist Mark Turner; and compositions for orchestra, big band, and the Mark Morris Dance Group. Each of these, alongside his acclaimed, long-running blog Do the Math and his writings in publications including The New Yorker and The Nation, have allowed Iverson to explore his inspirations from a variety of perspectives.
Ethan Iverson, piano
Anthony Cox, bass
Kevin Washington, drums
COVID-19 Policy
Effective immediately, all performances at the Dakota will require either proof of a full course of COVID-19 vaccination or proof of a negative COVID-19 test taken in the prior 72 hours. Patrons must have a completed COVID-19 vaccination card or a photo of their card, with their final dose at least fourteen days prior to the event, or a negative COVID-19 test result from 72 hours or less prior to the event. Thank you for helping to keep everyone safe. More COVID Policy details here >>
Learn More: https://ethaniverson.com/