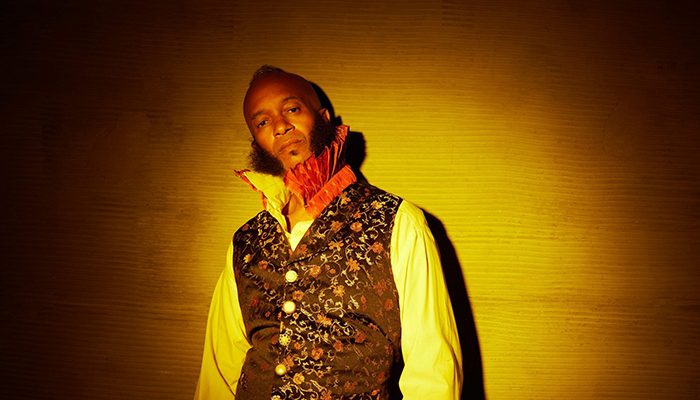 "a combination of Frank Zappa and Prince" – American Songwriter
Part love story, part historical excavation, Fantastic Negrito's extraordinary new album, 2022's White Jesus Black Problems, is an exhilarating ode to the power of family and the enduring resilience of our shared humanity. Inspired by the illegal, interracial romance of his seventh-generation grandparents—a white indentured servant and an enslaved Black man—in 1750s Virginia, the collection is bold and thought-provoking, grappling with racism, capitalism, and the very meaning of freedom itself, all without ever losing sight of the desire and determination at the heart of the tale.
While each track here could stand easily on its own, as could the companion film Negrito shot to accompany the music, stepping back to absorb the collection in its full audio and visual context yields a far more transcendent and immersive sensory experience, one that challenges our notions of who we are, where we come from, and, perhaps most importantly, where we're headed.
"I discovered during the pandemic as I told you about the story with my dad, on my [maternal] side, there was a union between an enslaved African and a white Scottish indentured servant so I made a film about that," Fantastic Negrito said.
"I'm premiering that film in the Minneapolis market and then afterward we just talk and play acoustic. That's really what's gonna happen, which is incredible to tell the story of my seventh-generation grandparents who really got some s-t done," he said. "They got something done in an impossible time and in an impossible place. So so much love and respect for them and they inspired my 40-minute film."
Born Xavier Amin Dphrepaulezz, by now much has been made of Negrito's own unique story—his early years growing up in an orthodox Muslim household, the doomed major label deal that turned him off the music industry altogether, the near-fatal car crash that permanently damaged his guitar playing hand—as well as the remarkable redemption arc that began in 2015, when he won the first-ever NPR Tiny Desk Contest.
Recommended for Fans of Cedric Burnside, Benjamin Booker, Jack Broadbent and Prince.
LEARN MORE: https://www.fantasticnegrito.com/