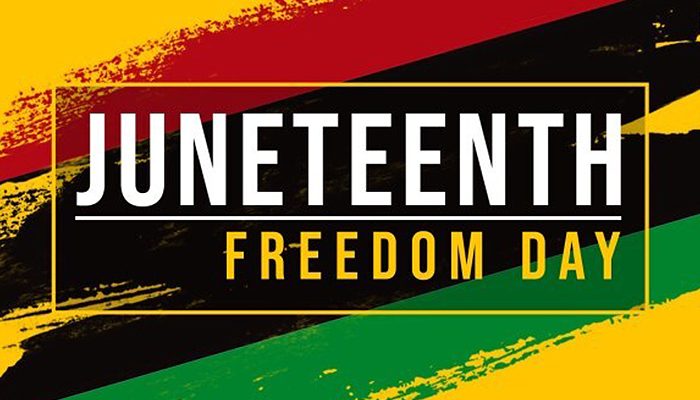 An All-Star cast celebrates our newest national holiday!
A portion of all tickets sold will be given to the Debbie Duncan Legacy Fund to support Minnesota musicians in need.
Let Freedom Ring…
Let's sing a song for freedom this Juneteenth. Let's lift every voice. Let's celebrate our freedom of will, of mind, of spirit — our freedom to march on. We know that this march isn't over, this fight isn't won.
Music offers us freedom and tonight we will offer a reflection on the achievements of some of the most influential Black American musicians. These men and women not only excelled at their musical instrument(s) or singing voice, but they also left a long-lasting impact on innumerable people. With racism being a prominent issue in our country today, it's important to acknowledge those who have fought for equality. Diversity is something that defines America, and the arts are a great reflection of that.
We've chosen to present songs from Ella Fitzgerald, Duke Ellington, Stevie Wonder, Aretha Franklin and Prince…to name just a few. Trailblazers in their eras, fighters of injustice and recorders of History through lyrics and melodies.
Ginger Commodore, T Mychael Rambo, Charmin Michelle, Dennis Spears and Geoff Jones interpret these musical musings. Offering music and intermittent narratives. They will be joined by Sanford Moore on piano, Jay Young on bass and Daryl Boudreaux on percussion.
COVID-19 Policy
Effective immediately, all performances at the Dakota will require either proof of a full course of COVID-19 vaccination or proof of a negative COVID-19 test taken in the prior 72 hours. Patrons must have a completed COVID-19 vaccination card or a photo of their card, with their final dose at least fourteen days prior to the event, or a negative COVID-19 test result from 72 hours or less prior to the event. Thank you for helping to keep everyone safe. More COVID Policy details here >>
LEARN MORE: https://gingercommodore.com