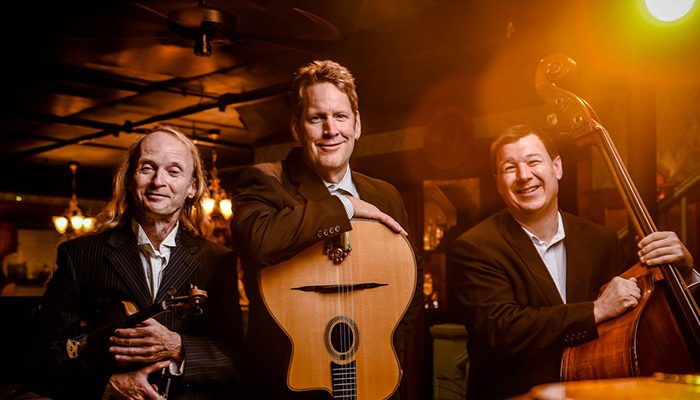 "The musicianship of this group is amazing." – St. Cloud Symphony
A spontaneous, vivid performance by some of Minnesota's most stellar gypsy jazz artists played in the Django Reinhardt French swing tradition of the 1930's. Gypsy Mania features an exceptional stylistic dimension with prodigious improvisation – a group not to be missed.
Gypsy Mania is the creation of longtime bandleader and guitar stylist Glen Helgeson, who is known for pulling together the stars of the Minnesota music scene. Helgeson is an ambassador of the jazz tradition, bringing diverse world music styles to people, educating them in these traditions, and manifesting an unusual ability to write in those genres.
LEARN MORE: https://worldviewmusic.com/gypsymania/index.html