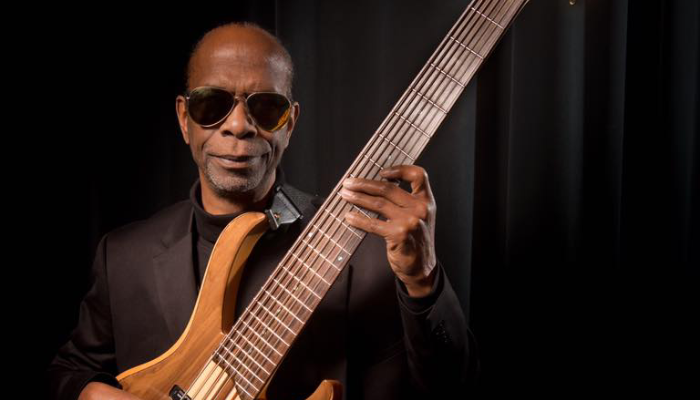 "the music exploded, showering the room with a joyful exuberance usually reserved for dance halls and gospel services. And no one had more fun than Jay Young."
– Jazz Police
Pre-order a $39 food/beverage voucher for premium seating by calling 612-332-5299.
Jay Young & The Lyric Factory are back with SoundWaves, Vol 2 – performing hits from Marvin Gaye, Michael Jackson, Stevie Wonder, and Tina Turner to Duke Ellington, DeBarge, and The Isley Bros. This promises to be another great night of music from Jay Young and company.
Jay Young and The Lyric Factory started as a father/son duo in the mid 90s – with Jay on piccolo bass and Ian Young on electric bass and percussion – the band has grown into a multi faceted family of Minneapolis' "first call" musicians who have been performing for sold out audiences around the Twin Cities since 2005.
Members:
Jay Young (piccolo bass)
Ian Young (bass)
Steve Jennings (drums)
Thom West (keys)
Ernest Bisong (violin)
Ginger Commodore (vocals)
Heather McElrath (vocals)
Linda Sloan (vocals)
Join us for dinner before or during the show. Explore our menu >>