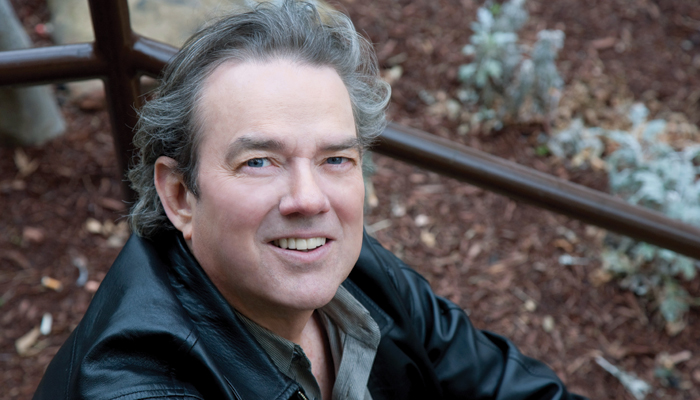 "I heard that over at Jimmy's house, and we went straight off to record it that day. We loaded Jimmy's organ onto a truck 'cos I wanted to capture that exact sound. It had that longing, haunting type melody"
– Glen Campbell on recording "Wichita Lineman"
Jimmy Webb is one of the preeminent songwriters of the last 50 years. His songs "Wichita Lineman," "Galveston," "MacArthur Park" and more have been heard by millions of people. He is the only artist to have ever received Grammy Awards for music, lyrics, and orchestration, and according to BMI, his song "By the Time I Get to Phoenix" was the 3rd most performed song between 1940 and 1990. As a performer, Webb also met with critical acclaim. His debut, Words and Music, was released in late 1970, with Rolling Stone calling his song "P.F. Sloan a "masterpiece [that] could not be improved upon." Webb released six albums between 1970 and 1982, each uniformly praised for their creative music and forthright lyrics.
Robin Spielberg has been hailed as one of America's most popular contemporary female pianists/composers. Whether playing music that embraces the transitions of the seasons, or celebrating the thrill of romance, Robin Spielberg's concerts intertwine accomplished musical performance with humor and stories that inspire.
Join us for dinner before or during the show. Explore our menu >>  Did you know that we offer a premium seating option for those who pre-order a $39 food/beverage voucher? Call 612-332-5299 to learn more and order.
Learn More: https://www.jimmywebb.com/