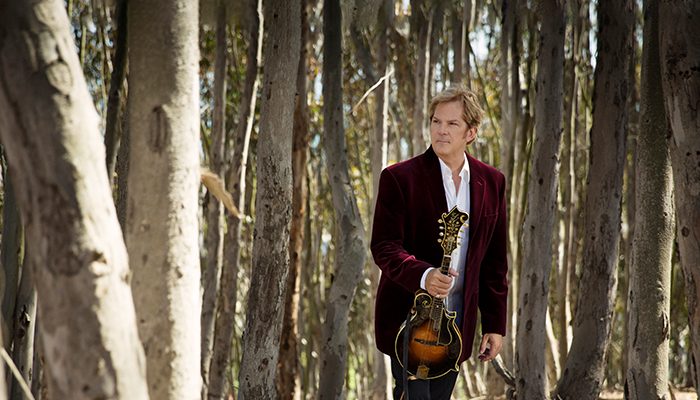 "One of the most respected guitarists in the world." – L.A. Times
J2B2 is an all-star bluegrass supergroup featuring four legendary, award-winning musicians – John Jorgenson on acoustic guitar, mandolin and vocals; Herb Pedersen on banjo, acoustic guitar and vocals; Mark Fain on bass; and Patrick Sauber on acoustic guitar and vocals – delivering bluegrass like no one has ever heard it before. The four combine forces to form a spot-on union of impeccable musicianship, incomparable songwriting, incredible harmony vocals (a fresh twist combining bluegrass with elements of West Coast folk rock) and seasoned showmanship. This is the "high lonesome sound" of American roots music at its finest.
Jorgenson and Pedersen are founders (with Chris Hillman) of the formative country-rock group Desert Rose Band. After working as a freelance musician in Southern California, Jorgenson met Hillman and soon formed the Desert Rose Band. In 1990, Jorgenson went on to found the Hellecasters and toured with Elton John's band for six years. Artists ranging from Barbra Streisand to Bonnie Raitt to Earl Scruggs have sought out Jorgenson's guitar work.
Herb Pedersen was a member of the legendary bluegrass band The Dillards as well as the bluegrass supergroup Old and In the Way. A sought-after singer and musician, he has worked with such music legends as Chris Hillman, Earl Scruggs, Gram Parsons, Emmylou Harris, Tony Rice, Dan Fogelberg, Stephen Stills, Linda Ronstadt, Kris Kristofferson, John Prine, Jackson Browne and John Denver.
Mark Fain toured and recorded as a bass player for Ricky Skaggs and Kentucky Thunder for 13 years. He's toured and recorded with The Chicks, Alan Jackson, Travis Tritt, Dwight Yoakam, Allison Krauss and Dolly Parton.
Patrick Sauber is a multi-instrumentalist who has quickly made a name for himself in the world of bluegrass and old-time music. Equally adept on guitar, mandolin and banjo, Sauber has toured with Peter Rowan and Laurie Lewis and appeared on screen in A Mighty Wind.
Recommended for Fans of Albert Lee, Stochelo Rosenberg, Dorado Schmitt and Larry Tuttle.
LEARN MORE: https://johnjorgenson.com/