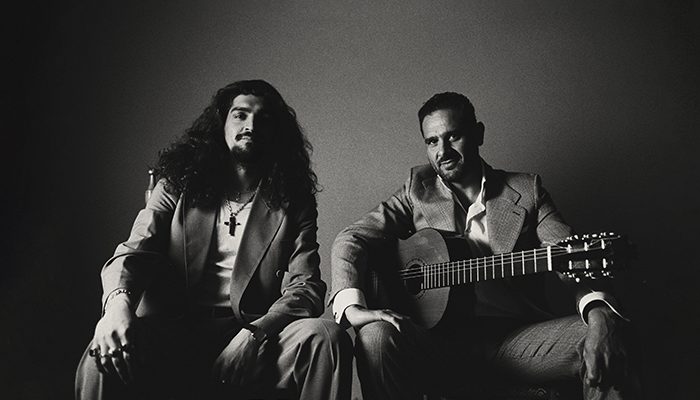 "both have stunning techniques rich in the flamenco tradition and together they soar" – Staccatofy
How often in life does a flamenco singer or guitarist destined to unite the past, present and future of the genre appear? And with talent so overwhelming that it dazzles from childhood? And when it happens, how likely is it that they coexist in the same place at the same time? Only once: the once that has happily united, here and now, Israel Fernández and Diego del Morao. How lucky we are to share time with them.
Israel Fernandez already has a long career in the flamenco world. At just 11 years old, he won his first television contest. At 18, he recorded his first album and joined the Carlos Saura company with artists such as David Palomar, Jesús Méndez and Rocío Molina. He has been summoned by great maestros such as Chano Domínguez, Richard Bona, Bobby McFerrin, Farruquito and Sara Baras. Considered for a few years now as one of the most interesting and charismatic emerging figures in the flamenco music of this century, Israel has firmly established himself with Amor (2020), his latest work with Diego Del Morao, as the great hope for the future of this genre.
Diego del Morao's art is a birthright: he is the son of Moraíto Chico and, therefore, belongs to one of the most important guitar sagas in the recent history of flamenco. His guitar accompaniment has served the most successful artists of the genre, both for live performances and to be immortalized on their albums: Diego El Cigala, Niña Pastori, José Mercé, Marina Heredia, Duquende, Antonio Reyes and even Paco de Lucía himself. He has also collaborated and shared the stage with other great international musicians, such as Chick Corea, Bebo Valdés and Fito Páez, among many others.
Recommended for Fans of Bobby McFerrin, Farruquito, Chick Corea and Bebo Valdés.
📸: Carlos Reverte