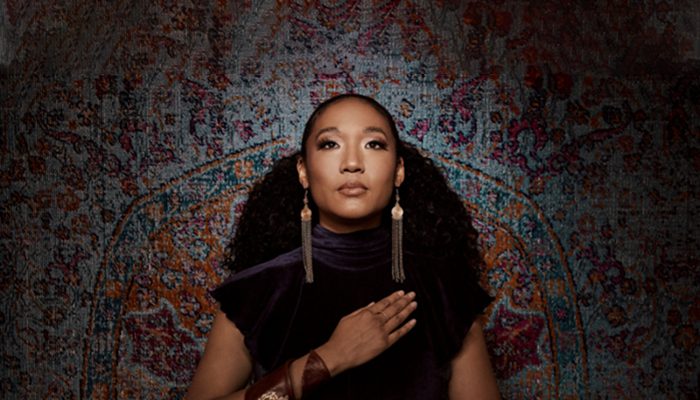 "pure soul… she's bad to the bone." – No Depression
On record and in concert, Judith Hill unveils an ambitious, kaleidoscopic vision detailing her journey of self-discovery. Her sound is a vibrant, defiant personal statement, a thorough excursion into the annals of Black music: past, present and future. Rich in throwback soul, stunning piano balladry, and swaggering psychedelic funk, 2021's Baby, I'm Hollywood finds Hill liberated, focused and reborn. Bolstered by a spirited live band and her new attitude, she ruminates on pleasure, pain, celebration, and consequences, all of which inform this collection of finely crafted stories in song.
Since her solo debut in 2008, Hill has collaborated with iconic artists across multiple platforms, genres and mediums. She has performed live and in the studio with Michael Jackson, George Benson, John Legend, Josh Groban, and Prince, among many others. She was also wildly popular on the fourth season of the hit TV show The Voice.
Hailing from Los Angeles, CA, Judith Hill comes from a Japanese/African-American bi-racial musical family. Mother Michiko and father Robert (aka Pee Wee) met in a 1970s funk band, and continue to perform in Judith's backing ensemble. After graduating from college, Hill took off for France in 2007 to join French superstar Michel Polnareff's touring band. Inspired upon returning to the States, Judith embarked on a meteoric ascent to soul singer, songwriter, and badass bandleader.
In a prolific, decade-long dream sequence, the singer collaborated with iconic artists across multiple platforms, genres and mediums. Hill was selected to duet with Michael Jackson on "I Just Can't Stop Loving You" during his This Is It concerts in London. After his sudden passing in June 2009, Hill sang lead on a number at Jackson's memorial service, putting her on the worldwide map in an instant. Judith's rise to fame is explored in 20 Feet from Stardom, the 2013 documentary that won a Grammy for Best Music Film.
LEARN MORE: https://www.judithhill.com/