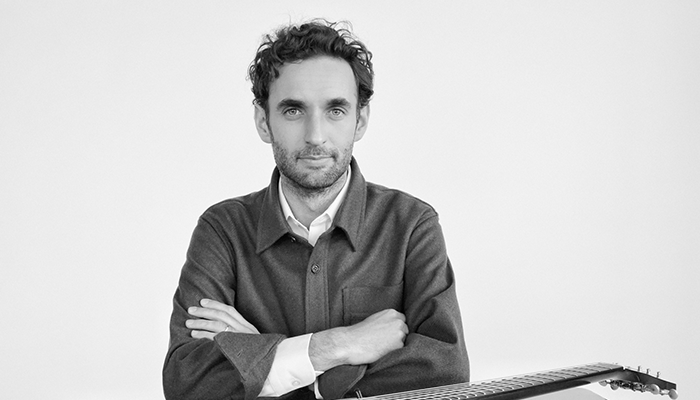 NEARLY SOLD OUT. Please contact the box office at 612-332-5299 for seating options.
"melds precision with possibility… radiant" – NPR
Guitarist Julian Lage expands his horizons on View With A Room, a collection of ten compelling original compositions. Having established a home base with his brilliant and deeply attuned trio of bassist Jorge Roeder and drummer Dave King, Lage casts his gaze outward to discover new orchestrational possibilities.
"In so many ways, I've wanted to make this record for years," says Lage. View With A Room harkens back more than a decade to the Julian Lage Group, a quintet with saxophone and cello last heard on 2011's Gladwell. "It comes from a line of musical inquiry: can you have lush orchestration combined with an organic sense of improvisation and the agility of a small ensemble?"
Without bolstering the line-up with additional instrumentation and more intricate writing, thus losing the maneuverability and venturesome spontaneity that he's honed with Roeder and King over the last several years, Lage found his solution where he so often does: in the guitar.
Hailed as one of the most prodigious guitarists of his generation and "highest category of improvising musicians" (New Yorker), Julian Lage has spent more than a decade searching through the myriad strains of American musical history via impeccable technique, free association and a spirit of infinite possibility. The California-born/New York-based musician boasts a prolific resume on his own accord in addition to collaborating with Gary Burton and John Zorn, as well as duo projects with Nels Cline, Chris Eldridge and Fred Hersch, among others.
One of the few true visionary guitarists working today, Lage has taken his prodigious jazz language and refined it within a pop context. The result is striking new music that weds incisive, expressive songwriting with the profound interplay Lage has honed over the past few years with his deft trio.
LEARN MORE: http://www.julianlage.com/