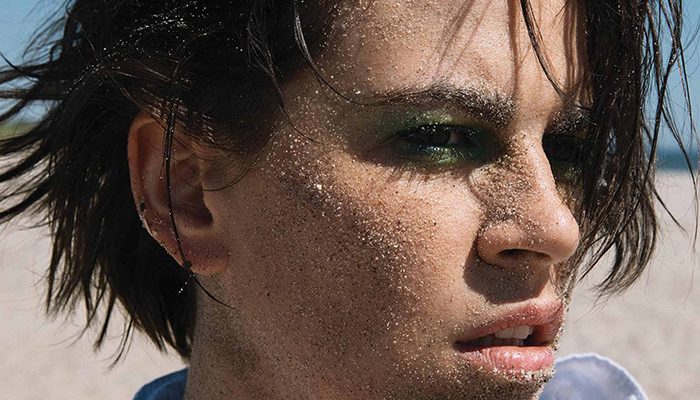 Please note: this is a rescheduled performance originally set for January 23, 2022.  
"they don't call Kaki King a "guitar god" for nothing." – Atlanta Journal-Constitution
Known as one of the greatest guitar innovators of our time, Kaki King presents "Modern Yesterdays", a refinement of her now-signature guitar-projection mapping performance. With technicolor imagination, technical wizardry, and carefully choreographed guitar and drum playing, "she'll do the unexpected, every time" (Digital Trends). Bridging future-forward modernity with contemplative longing, "Modern Yesterdays" sends us on an audiovisual journey reset by our recent past, arriving at the emotional place we yearn to visit.
The album "Modern Yesterdays" (released in late 2020 on Cantaloupe Music) derives broadly from the music composed for "Data Not Found" (DNF), Kaki King's largest-scale and most theatrical performance piece yet. With the post-pandemic performance world ever-evolving, Kaki King set out to create an analog to Data Not Found, which can now be found in "Modern Yesterdays": an interlocking puzzle piece nimble enough to tour the world in 2022, and beyond.
COVID-19 Policy
Effective immediately, all performances at the Dakota will require either proof of a full course of COVID-19 vaccination or proof of a negative COVID-19 test taken in the prior 72 hours. Patrons must have a completed COVID-19 vaccination card or a photo of their card, with their final dose at least fourteen days prior to the event, or a negative COVID-19 test result from 72 hours or less prior to the event. Thank you for helping to keep everyone safe. More COVID Policy details here >>
Learn More: http://www.kakiking.com