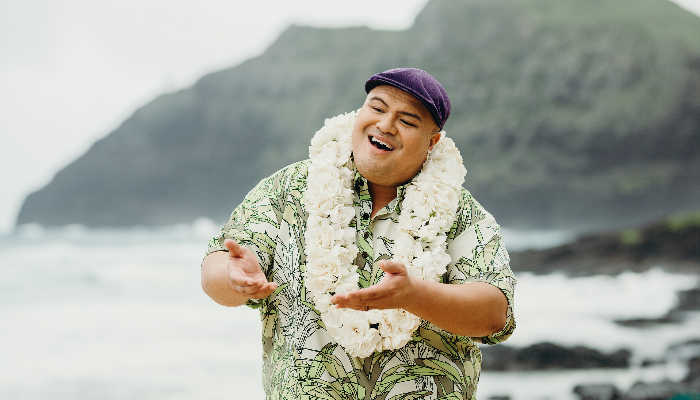 "Gifted with a gorgeous voice and a flair for composing resonant Hawaiian songs, his debut album established him as a major, innovative figure in contemporary Hawaiian music."
– Maui News
With his passion for perpetuating Hawaiian language and culture, Kalani Pe'a's music features his original Hawaiian songs alongside his affectionate bilingual (Hawaiian/English) arrangements of his R&B favorites – a nod to the western music he grew up with.
Kalani Pe'a took home his second Grammy Award in 2019 for his second CD No 'Ane'i [We Belong Here]. Kalani Pe'a's debut album E Walea gave him his first Grammy Award in 2017 for "Best Regional Roots Music Album", followed by the 2017 Na Hoku Hanohano Award (Hawai'i's "Grammy") for "Best Hawaiian Contemporary Album," making Hawaiian music history as the only album to win both a Grammy and Na Hoku.
Join us for dinner before or during the show. Explore our menu >>  Did you know that we offer a premium seating option for those who pre-order a $39 food/beverage voucher? Call 612-332-5299 to learn more and order.
Learn More: https://www.kalanipeamusic.com