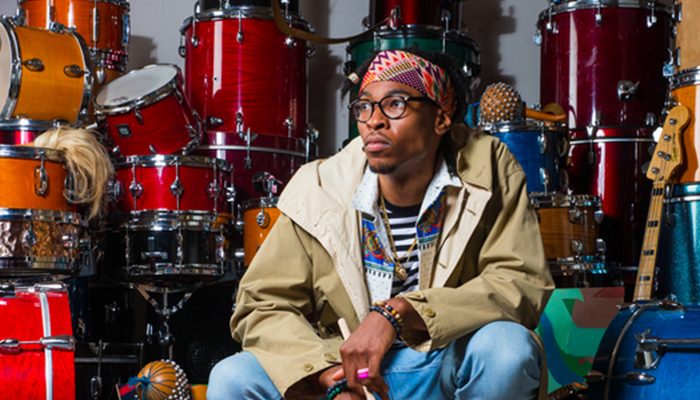 "brassy, smooth, and syncopated with perfect finesse." – Mpls.St.Paul

Arthur "L.A." Buckner's deep infatuation with music began at an early age. At age 3 he would practically go an entire church service without looking away from the drums. His father took notice and shortly thereafter purchased his first drum kit. 
L.A. Buckner is a performing musician, teaching artist, and producer from the Northside of Minneapolis. He holds a master's degree in Percussion Performance from McNally Smith College of Music. Currently, LA serves as co-host for the two-time Webby award-winning PBS music education YouTube series Sound Field. 
In August 2020, LA took iTunes by storm with the release of his project BiG HOMiE, which reached the #1 Jazz position within 24 hours of its release. 
Get ready to experience a historic blend of jazz, Gospel, hip hop and avant-funk. Buckner's compositions soar and sway, blurring the line between Sunday church service and face-melting jam sessions. His artistry is full of energy, excitement, and culture.
BiG HOMiE is:
Ethan Yeshaya -Bass
David Feily-Guitar
Jovon Williams- sax
David Smith- keys