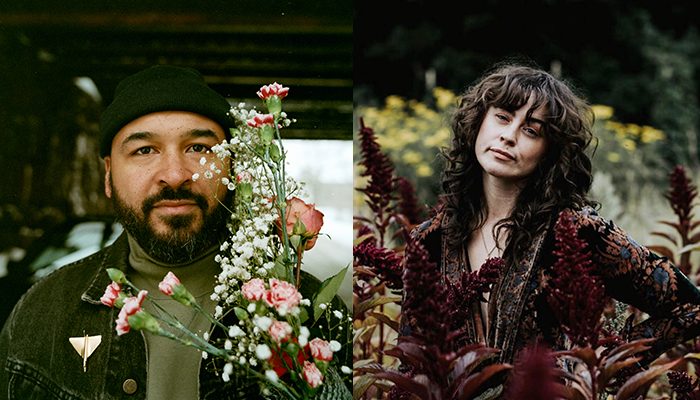 "[Laamar] delivers dreamy alt-Americana vibes with the melodic backing of a hip ensemble." –DISPATCH
"[Lanue's] defining folk songwriting and her honest confessional lyrics, the surroundings are…lush and bright. –Music in Minnesota
Laamar is the latest project led by Minneapolis-based singer, songwriter, saxophonist and composer Geoffrey Lamar Wilson. Wilson is the former frontman of Brooklyn-based Jus Post Bellum, also known for his multilayered looped saxophone performances and catchy podcast ditties (Terrible, Thanks for Asking). This latest project blends his idiomatic inspirations bridging folk, soul, R&B and country into a collection of songs with a constant ear towards issues of racial and social justice, and the shared human experience.
Feeling detached from her previously released work, Duluth's Sarah Krueger set out to Hive, a small studio nestled near the river in her hometown of Eau Claire, WI. Krueger assembled a cast of collaborators to help flesh out a collection of songs that would later become the catalyst for Lanue.
In Lanue's self-titled LP, Krueger continues to amplify her knack for straightforward and earnest songwriting while maintaining a vocal delivery that sits like honey over layers of warm synths, guitars, and percussion. Ranging from confessional to nostalgic, each track is brightened by a lush lift while continuing to rest inside the framework of the folk tradition.
LEARN MORE: http://geoffreylamarwilson.com/
LEARN MORE: https://www.lanuemusic.com/