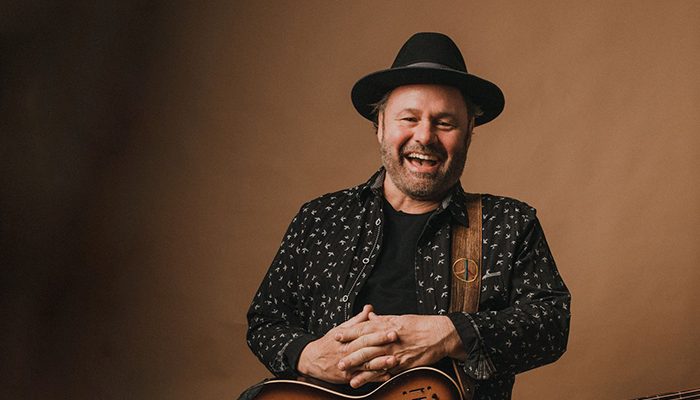 "He's one of my favorite singers and songwriters" – Dave Matthews
Renowned song craftsman Martin Sexton hits the road again! The 2023 Tour takes Martin across North America in support of his latest EP, 2020 Vision, as well as reinventing his own classics for these critically acclaimed solo performances.
2020 Vision is a poetically emotive and elegantly evocative pandemic scrapbook. One constant in Martin's life and his music is celebrating America; 2020 Vision continues this American story. Martin explains: "My mission statement for the past 15 years has been unity through music, and I am committed to sharing peace and harmony through my songs."
Still fiercely independent and headlining venues from The Fillmore to Carnegie Hall, he has influenced a generation of contemporary artists. His songs have appeared in television series such as Scrubs, Parenthood, Masters of Sex, and Sprung, and in numerous films, though it's his incendiary live show, honest lyrics, and vocal prowess that keep fans coming back for a new experience every time.
Recommended for Fans of Lyle Lovett, Patty Griffin, Amos Lee and Greg Brown.
LEARN MORE: http://martinsexton.com/